10 Bollywood movies that will inspire you and can change your life
Get Daily Updates In Email
Published by Jayanti Poddar on 26 Nov 2021
Films elicit a wide range of feelings in us; they encourage us to pursue our aspirations and to strive harder every day; they send us a message to live life to the fullest, and that is precisely what we enjoy about them. We all want to be successful. We aspire to be world-renowned experts in our respective disciplines. However, there appears to be one issue. We often lack the motivation to get out of our cozy beds and face the daily grind.
If you're like us and need a little prodding to take the next step, we've got you covered. We've put up a collection of motivational Bollywood films that will both inspire and motivate you to take the initial step. Bollywood is constantly chastised for producing cringe-inducing masala films. But, hey, we have to give them credit for producing some very amazing Hindi films! Even if you just scroll down and look at the list, you'll get some inspiration.
1.  3 idiots, 2009
3 Idiots is a terrific Hindi motivational film as well as a comedy. Rancho, Raju, and Farhan, played by Aamir Khan, Sharman Joshi, and R. Madhavan, respectively, are engineering students studying at a prestigious institute in Delhi. The film depicts the huge pressure students put on themselves to prove their worth, as well as the importance of studying for the love of it rather than for the love of grades. This lighthearted and emotive film will take you down memory lane while motivating and entertaining you at the same time. You can watch them on Netflix or Amazon Prime Video app.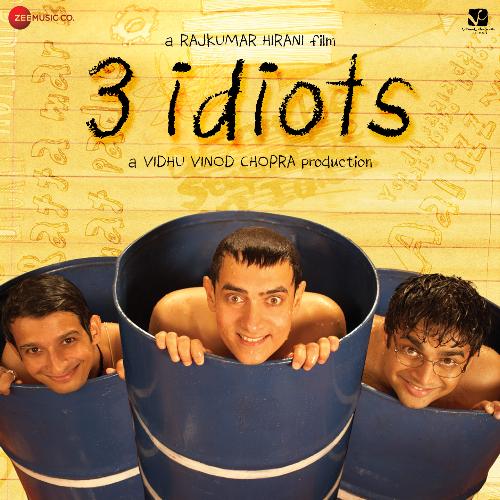 image source: jiosaavn.com 
2. English Vinglish, 2012
Shashi (played by Sridevi) is an entrepreneur and a homemaker who is polite, saree-clad, and little timid. Her spouse and kids frequently take her for granted and make jokes about her. Her incapacity to communicate in English makes her feel insignificant. Shashi then travels to the United States without her family to attend her niece's wedding. In the busy city of Manhattan, she rediscovers herself and finds her voice. English Vinglish restores your faith in yourself and reminds you that it's never too late to achieve your goals! It's the kind of motivational Bollywood film you should watch while you're having a pity party with yourself. You can find it on YouTube.
image source: en.wikipedia.org
3. Lagaan, 2001
Lagaan could easily be classified as a cult masterpiece. Lagaan, another motivational Bollywood film by Ashutosh Gowariker, hits close to heart because it is about a sport that we Indians adore: cricket! Aamir Khan, Gracy Singh, Yashpal Sharma, and many others played the key roles.
Bhuvan inspires his villagers to learn the foreign sport of cricket and play it against the English in the film. He scrapes together a team that plays as though their lives are on the line. Bhuvan is an inspiring leader, and we could all use a Bhuvan in our life!
Okay, we understand that 3 hours and 45 minutes is a long time, but if you can binge-watch Netflix all day, you can absolutely watch this uplifting Bollywood film. You can find it on Netflix.
image source: en.wikipedia.org
4. Taare Zameen Par, 2007
Taare Zameen Par is a touching story of Ishaan, an 8-year-old child who is teased and ignored because he is unable to study. Aamir Khan, Darsheel Safary, and Tisca Chopra starred in this film.
Darsheel's character Ishaan is compelled to join a hostel and despises it. He withdraws within himself and refuses to communicate with anyone. He's even stopped painting, which was his favorite pastime. Ishaan's new art teacher which is played by Aamir Khan, recognizes his dissatisfaction and take Ishan under him. The young youngster thrives and quickly begins to act like himself. The impossible appears to be possible with a little attention and a little magic! Binge this movie on Netflix.
image source: en.wikipedia.org
5. Bhaag Milkha Bhaag, 2013
Bhaag Milkha Bhaag, starring Farhan Akhtar and directed by Rakesh Om Prakash Mehra, is based on the true story of the late 'Flying Sikh,' Milkha Singh, who survived the loss of his family and homelessness to become one of the country's best athletes. The movie is about commitment, discipline, and hard effort, and it sends a powerful message to never give up. Farhan's physical and mental improvement was quite remarkable. This film is one of the best sports biopics ever created, and it inspires us every time we watch it. You can watch this movie on Disney+ Hotstar app.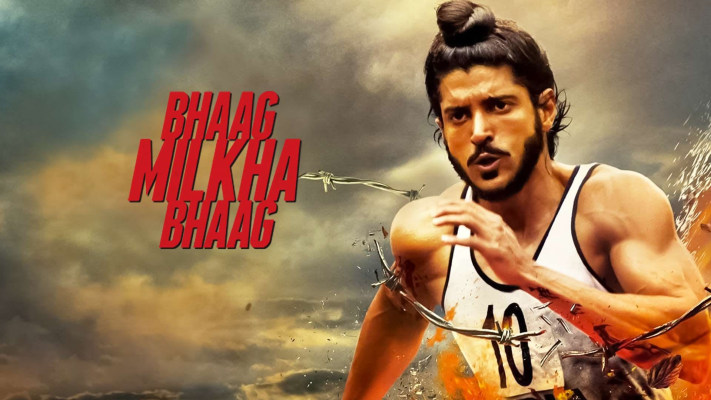 image source: hotstar.com
6. Pad Man, 2018
Pad Man sends a powerful message to the public about the country's hygienic conditions for women. The film, directed by R Balki and starring Akshay Kumar, Radhika Apte, and Sonam Kapoor, was very inspirational and well-made. The plot follows Laxmikant (Akshay Kumar) on his quest to create pads for his wife, who has been using unsanitary rags during her periods. After that, he creates a machine that can produce affordable sanitary pads and raises awareness about it. The film did a fantastic job of bringing up such an important and delicate topic. You can watch this movie on Netflix.
image source: en.wikipedia.org
7. Super 30, 2019
The film stars Hrithik Roshan as Anand Kumar, a math genius who is given the opportunity to visit Cambridge University but is unable to do so owing to financial constraints. He then starts teaching at a coaching facility, but quickly realises that he has to teach youngsters who want to go to IIT but don't have the financial means to do so, so he creates the Super 30 training programme. The film is engrossing and will take you on an emotional roller coaster. You can watch this movie on Disney+ Hotstar app.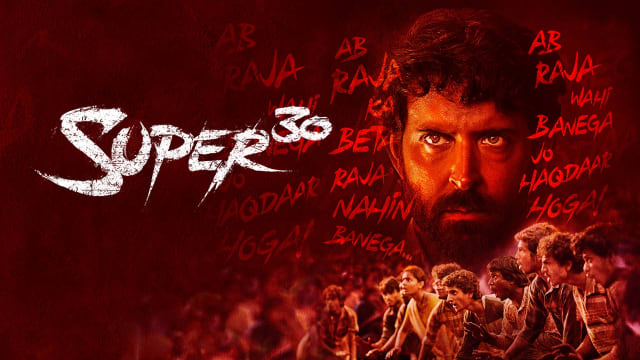 image source: hotstar.com
8. Zindagi Na Milegi Dobara, 2011
The film, directed by Zoya Akhtar and starring Abhay Deol, Farhan Akhtar, Hrithik Roshan, Kalki, and Katrina Kaif, sends a powerful message about living life to the fullest without regrets. Kabir (Abhay Deol), Imraan (Farhan Akhtar), and Arjun (Hrithik Roshan) are three pals who take a trip to Spain to celebrate Kabir's bachelor celebration. However, while on the trip, Arjun understands that the most essential thing he lacks in his life is the ability to live in the now and be grateful for what he has. You can find this movie on Netflix
image source: amazon.in
9. Paan Singh Tomar, 2012
Paan Singh Tomar is a Hindi-language biographical film about the athlete, who was a soldier in the Indian Army and earned a gold medal in the Indian National Games before being compelled to become a system rebel. Tigmanshu Dhulia directed the film, which was produced by UTV Motion Pictures. The title part is played by Irrfan Khan, with Mahie Gill, Vipin Sharma, and Nawazuddin Siddiqui rounding out the supporting cast.
While many people find inspiration in biographies, Paan Singh Tomar exposes the society's ruthlessness and brutality. When he says, "Beehad mein baaghi hote hain, Daaku milte hain parliament mein," he does credit to the concept. You can watch this movie Netflix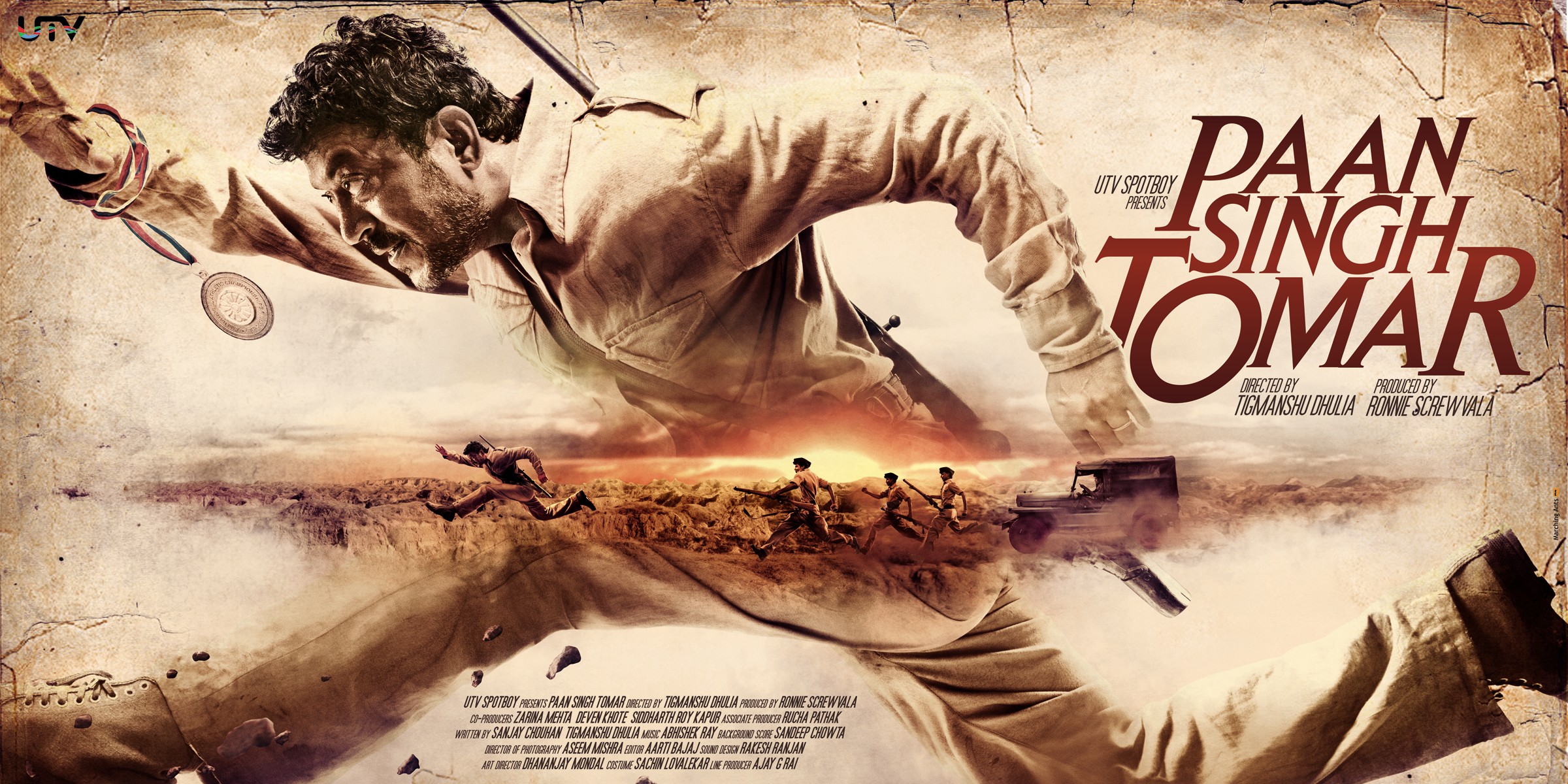 image source: upperstall.com
10. Udaan, 2010
Udaan is a heartbreaking film that will bring tears to your eyes right away. The film is starred by Ram Kapoor, Ronit Roy, Rajag Barmecha in lead. The film follows Rohan and his half-brother Arjun as they are forced to live with their alcoholic and violent father Bhairav. Rohan is dismissed from boarding school, and his father pressures him to pursue a career as an engineer. Bhairav's treatment of Rohan and his younger sibling astounds him. They dismantle the bonds and flee from Bhairav. Udaan will inspire you to speak up against injustices and will give you the courage to act. Find this movie on Netflix.
image source: amazon.in
It is claimed that inspiration may be discovered anywhere if you look hard enough. If you've exhausted all of your choices, why not seek inspiration from these inspiring Bollywood films? You'll be amazed at how energized you'll feel following this dosage of motivation!