10 YO Boy Named Abhinav Shaw Is The Youngest Gold Medallist In Khelo Games In India
Get Daily Updates In Email
Published by Vijay Sisodiya on 14 Jan 2019
A boy named Abhinav Shaw who is just 10-years-old collaborated with Mehuli Ghosh to win the gold medal in 10 m air rifle mixed team event in Khelo India Youth Games on Sunday, 13th January 2018. This makes him the youngest gold medallist at Khelo Games. A proud moment for the nation!
Both Mehuli and Abhinav won several games in the past also. Abhinav took up sports at just the age of 8.
Abhinav was born in the year 2008 after our country won its first individual Olympic gold medal in shooting, Abhinav Shaw was named after the greatest rifle shooter in the country – Abhinav Bindra.
Here's what Khelo India's official Twitter handle tweeted:
The Khelo India Games are only two editions old, however, Abhinav's record will be almost impossible to break. Not just in terms of difficulty but also due to a change in the policy of the National Rifle Association of India last month. Lucky Abhinav!
Earlier, there wasn't any specific age to start air weapon shooting. But now the association has now set it at 10 years. The legal age to start firearm shooting stays at 12.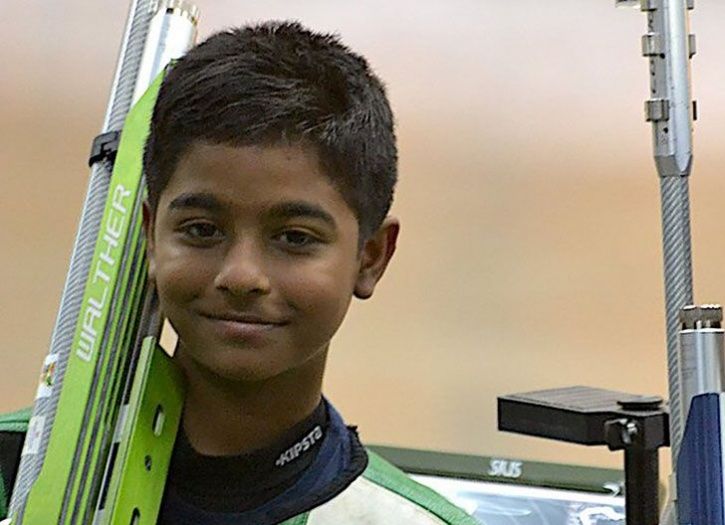 Rajiv Bhatia, NRAI general secretary, told leading news daily "The reason for setting a minimum age is that a child should be grown enough physically to carry the weight of an air gun."
The 10-year-old Abhinav is weighing 40kgs and lifts a 4.5kg rifle during his two-hour daily practice.
"Abhinav participated in the state championships and won gold in the youth category (U-18). He was then spotted by Olympian shooter Joydeep Karmakar, who took Abhinav to his academy in Kolkata," says Rupesh Shaw.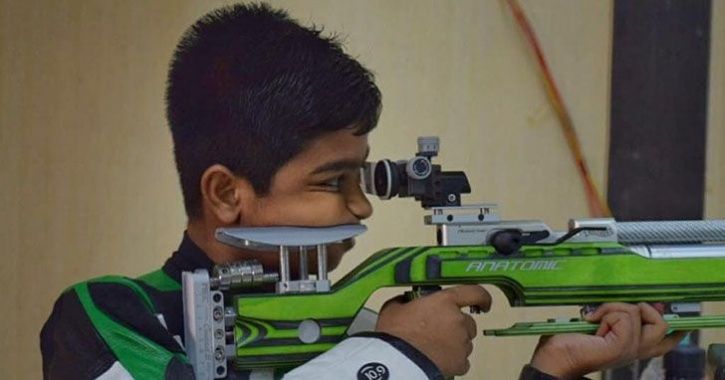 Talking about Khelo India, it is a government programme, an initiative to strengthen the sports ecosystem by encouraging mass participation and promotion of excellence.