Famous Celebrities who are in Love with their Luxurious Range Rover Vogue
Get Daily Updates In Email
Published by Isha Kataria on 26 Nov 2018
Bollywood celebs do have a connection with having a luxurious collection of cars not only in their reel life but also in their real life. Presently, the Range Rover Vogue range starts at Rs 1.74 crore, which makes it really very expensive and affordable for only the rich and the royals.  Recently Bollywood celebs have inclined towards the great variety of Range Rover. The vogue is a favorite of many Indians celebs, including Bollywood stars.
Here's the list of some popular celebs who love Range Rover and owns a luxurious SUV:
1.Alia Bhatt
The young actress uses a Range Rover Vogue on a daily basis. It is said that Alia has the long wheelbase model, which costs a whopping price of Rs 2.1 crore on road. The Range Rover Vogue is powered by 3.0-litre V6 turbodiesel engine, which outputs a peak of 240 Bhp and a peak torque of 600 Nm. Alia has a versatile car collection and she often uses her Range Rover Vogue to reach events.
2.  Akshay Kumar
Akshay Kumar has a wide range of expensive and ultra luxurious cars. He also owns a Range Rover Vogue which costs between Rs 1.74 to 3.88 crore. The model comes with a 5-litre supercharged, V8 petrol engine which gives out 552 PS power and 680 Nm of peak torque.
3. Jacqueline Fernandez
Jacqueline is the owner of an older generation of the Land Range Rover Vogue. Despite being from the last generation, the Vogue offers a very comfortable cabin and a punchy motor.  Jacqueline's Vogue has been fitted with a sports kit, which makes it look more stylish.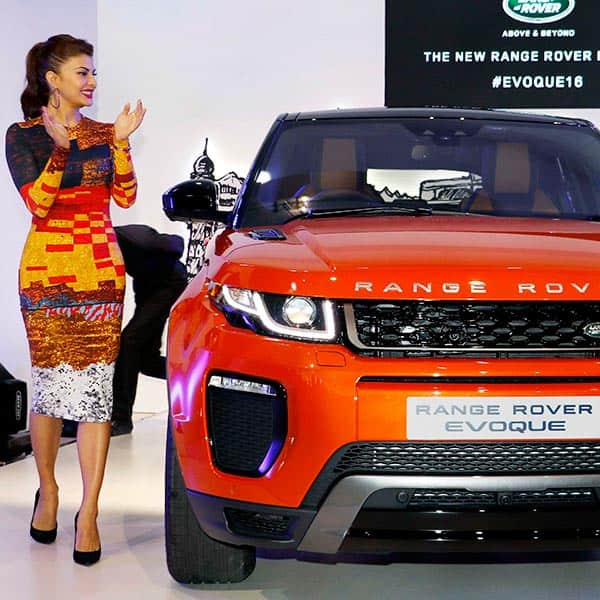 4.  Kareena Kapoor Khan
The most gorgeous actress of the Bollywood industry also owns the last generation Vogue. Her Vogue has a white paint scheme.
5.  Anushka Sharma
The actress uses a Range Rover Vogue on a daily basis for her traveling. Her Vogue is similarly specced as Virat's Vogue. It has a 4.4 litre V8 diesel that outputs a maximum power of 335 bhp and a peak torque of 740 Nm.
6.  Ranbir Kapoor
Ranbir Kapoor has recently spotted with Sanjay Dutt in the former's Range Rover Vogue. His Vogue is powered by 3.0-litre V6 engine that produces a maximum power of 250 bhp and a peak torque of 600 Nm.