Alia-Ranbir's Love Saga: Actress's Childhood Crush To Real-Life Lovers
Get Daily Updates In Email
Hearsays about Bollywood stars Ranbir and Alia's marriage are ruling the web from a long time. Certain news also hinted that the pair would get married during December 2020 after Brahmastra's release. Well, neither of the reports came true as the film's release has been postponed because of the pandemic and unquestionably, there's no info about a possible marriage. But, Ranbir's recent admission about planning to wed Alia has definitely ignited engagement stories.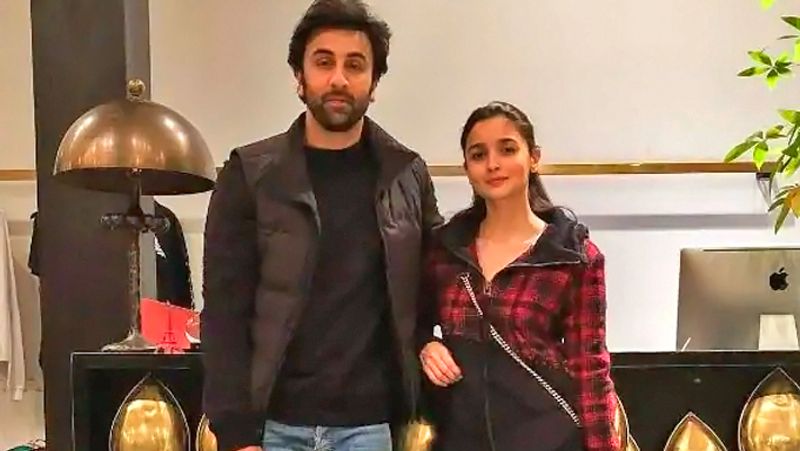 When we talk about Alia's crush on Ranbir, she was just 11 years old when she saw him on the sets of Sanjay Leela Bhansali's Black. At that time, Ranbir was working as an Assistant Director. She had previously stated about having a huge crush on the actor while auditioning for Black.
Alia became a headline when she shared her wish to wed Ranbir Kapoor during one of the installments of Karan Johar's super-hit chat show. Not only that but she also remembered how the movie maker made her share her feelings towards Ranbir after the release of his flick Rockstar back then. Later on, Alia termed Ranbir delightful and stated that she still wished to get married with him.
Even though Ranbir Kapoor and Alia Bhatt were previously witnessed together for the promotion of Imtiaz Ali's Highway, their next advent at Sonam Kapoor's marriage snatched more headlines. That is because chitchats about Ranbir Kapoor and Alia Bhatt dating each other were already widespread at that time. Both Ranbir Kapoor and Alia Bhatt were seen dressed in their traditional best and complemented each other outstandingly in the images.
In an interview, Ranbir accepted the fact that he is in a relationship with Alia Bhatt. But, at the same time, he added that he didn't wish to 'overspeak' and that their connection needs some space and time to breathe.
In 2018, Alia accompanied Ranbir when the actor flew off to the US to be with his father. She also welcomed the New Year with Ranbir's family and their pictures turned viral.
The cute pair also attended the awards ceremony together. While receiving an honor during the occasion, Alia Bhatt openly announced her love towards Ranbir Kapoor and so did the actor.
Published by Ricky Tandon on 02 Mar 2021