Meet the bodyguards of Bollywood biggies who are always spotted with them
Get Daily Updates In Email
Published by Shifa Naz on 04 Dec 2018
Bollywood, the world of glamour and stardom, starts with superstars like Amitabh Bachchan and Salman Khan, but have you ever taken your minds and thoughts towards the men who are protecting these legendary stars. Once there was a time when Bollywood actors were very often seen in public, but now every now and then we easily get a glance at these stunning actors from B-town.
But sometimes getting mobbed irritates and pissed off our celebrities and why not… it's really sometimes annoying to get clicked every now and then, to handle certain such situations, B-town biggies keep their personal Bodyguard, who not only keep an eye for the filtration of the crowd but also step along with them all the time.
1. Amitabh Bachchan-Jitendra Shinde
Amitabh Bachchan the star who is still ruling in the Indian Cinema is guarded by Bodyguard named Jitendra Shinde, the man who stays with him all time, from interviews to shooting is highly paid by Big B.
2. Salman Khan-Shera
The actor of Bodyguard movie himself is secured by his all-time Bodyguard Shera, the man is with Salman for more than 18 years and says will serve him for the lifetime.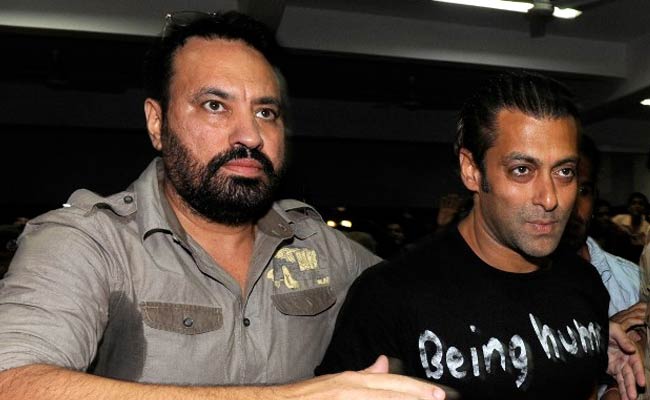 3. Shah Rukh Khan-Ravi Singh
Shah Rukh had many guards and currently, his bodyguard is Ravi Singh who stays with him all the time at public meetings.
4. Aamir Khan-Yuvraj Ghorpade
The man Yuvraj from the Ace security protects Aamir Khan. For all the security reasons, he stays with Mr. Perfectionist.
5. Akshay Kumar- Shreysay Thele
Akki, the true Khiladi too needs security and is being guarded under the bodyguard named Shreysay who is also in charge of his son Aarav's security.
The era of pap and being clicked at public places is very common these days and even stars don't hide and pose well on the cameras, stars meet the media, fans and sometimes even do public performances prior the release of their movie.
What do you think about the Bollywood celebs and their Bodyguard, tell in the comment section…