Arjun Rampal Having A Gala Time With South African Model Gabriella Demetriades
Get Daily Updates In Email
Published by Vaidehi Tendulakar on 06 Aug 2018
After announcing his separation with wife Mehr Jessia shortly, Arjun Rampal is seen enjoying and party with South African model Gabriella Demetriades. From lunch date to dinner to party nowadays both are seen together. Along with Demetriades and Arjun, Dino Morea's brother, Santino was there with them.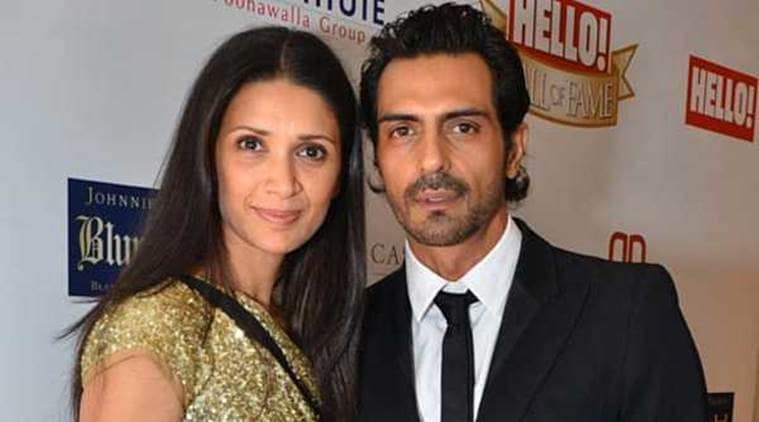 Not only this, we got to know after the broken marriage, Arjun was bonding with Serbian dancer and actress Natasa Stankovic. While, Gabriella came to India in 2009 and returned in 2011, to stay for three months as part of a modeling contract.
Well, the picture is blurred but Arjun can be recognized in it.
Earlier, an eye witnessed has said, "Arjun and the girl both were conscious when the spotted the paparazzi and without much ad, the girl quickly made sure that her face was hidden from the cameras. Arjun was driving the car and he quickly moved away before the cameras could get a better view."
https://www.instagram.com/p/BlKsATJH8QC/?hl=en&taken-by=rampal72
Arjun announced his separation from Mehr in early 2018 as they have survived with two children in a marriage of 20 years. However, in a joint statement, they said: "After a 20-year-long beautiful journey filled with love and beautiful memories, we would like to share, that all journeys have different paths. We feel that it is time for us to move on to different destinations henceforth. We have always been solid when it has come to us, we will continue to be solid for each other and our loved ones, as we embark upon a new journey."
Stay connected to Laughing Colours for more such updates.