Arjun Schools Papz For Climbing Wall Of Bebo's Home; Says 'Bhaagte Kyu Ho Laal Shirt Wale'
Get Daily Updates In Email
Arjun Kapoor always takes things in a serious manner. He is not one who sits back quietly and waits for the outcome. He faces the thing in a sturdy manner. We have also witnessed him accepting backlashes with a lot of guts on social media platforms.
Recently, he reached Kareena Kapoor Khan's place along with his ladylove Malaika Arora. Arjun and Mala were accompanied by a couple of other friends. New mom Kareena Kapoor Khan came back home from the medical facility a few days back and is meeting her friends and relatives, but at a slow pace.
Arjun Kapoor and Malaika Arora visited her new home. It seems that the media people were also making attempts to scale the building wall. Arjun Kapoor witnessed the same and got angry. He told the media people that this was not the right manner to do. On witnessing him disappointed, the papz tried to run away. Arjun Kapoor said, 'Kyun darr gaye, kahan bhaag rahe ho, laal shirt wale."
The video got clicked by Varinder Chawla, who is a senior associate of the paparazzi.
The actor, speaking in Hindi, pointed out to the paparazzo that it was wrong of him to have climbed the wall.
"Chado mat, request kar rahe hai ke aap chado mat, galat hai, nahi neeche utharo, galat hai. Aap building, kaise, uspe mat chada karo na, galat hota hai (Don't climb the wall, they have requested you to not climb the wall, this is wrong. Get down, this is wrong, how are you climbing the wall? This is wrong)," Arjun stated.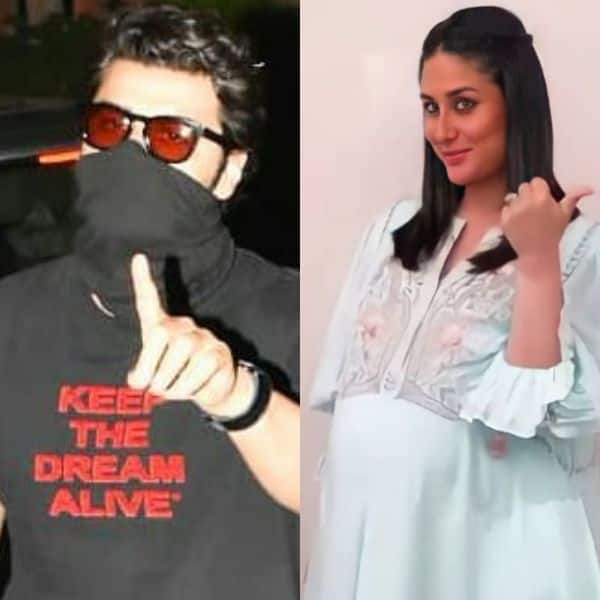 We can witness that Arjun Kapoor got saddened. Malaika Arora also climbed the stairs to reach Bebo's place and did not wait to pose in detail. The actor has obeyed the media people on many occasions. He also talked about how the media treated Malaika Arora and his bond with self-respect. Whereas there is huge nosiness about Kareena Kapoor Khan's new boy, the pair has taken additional steps to guarantee the privacy of their new born. They do not wish a situation like their elder son Taimur.
Published by Ricky Tandon on 02 Mar 2021