Ashi & Sid Aka Jasmine & Aladdin All Set To Mesmerize Fans With Their Romantic Chemistry
Get Daily Updates In Email
Published by Ricky Tandon on 26 Nov 2020
The most popular and loving TV show Aladdin: Naam Toh Suna Hoga is ready to give a special and romance filled surprise to all its fans and followers.
So it's time for the #YasDin fans to get ready to enjoy the beautiful sequence that will take place between Yasmine (Ashi Singh) and Aladdin (Siddharth Nigam). At this time, Yasmine and Aladdin are busy disclosing the truth of Zafar. But at the same time, the viewers will be surprised with diverse things in the upcoming episodes. The striking underwater arrangement will surely provide the viewers a chance to enjoy the cute romantic kinship of the two lovers.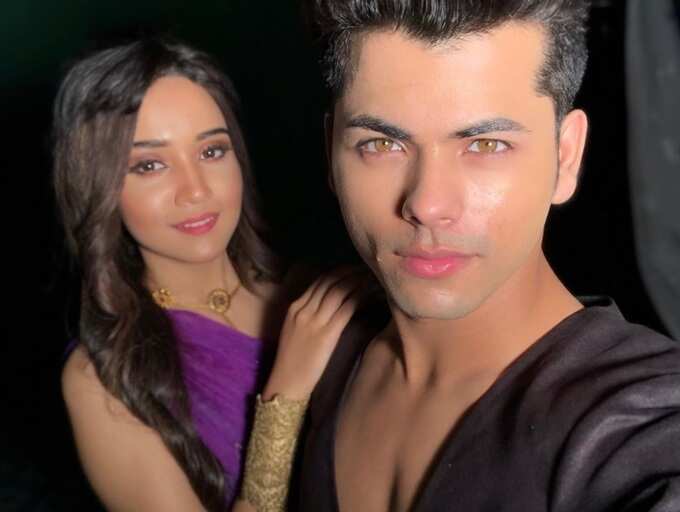 Siddharth Nigam, who is donning the character of Aladdin, stated that these installments are very thrilling both to work on and to enjoy as a viewer also.
"While Aladdin currently knows Zafar's reality and has started getting his memory back, he plans to exploit him to get the memory of the entire Baghdad back. However, unaware of this, Yasmine has her own plan and is proving to be an obstacle in Aladdin's plans," he added.
He also said that the forthcoming underwater sequence that will feature both Aladdin and Yasmine is enchanted and will really excite all the YasDin buffs.
Ashi Singh stated that Yasmine is not aware of Aladdin's strategies and set her special mission on her own to uncover the reality of Mucchad. But, this time, she finds herself in trouble as she falls into a pond. This gives viewers to enjoy a lovely moment between Aladdin and Yasmine, underwater.
Ashi also shared that it was really great fun to film this series as it needed them to be on the harness.