BB14 WKV Highlights: Kavita-Eijaz Argue, Shehnaaz Gill Brings Hilarity & Sends Eijaz-Pavitra On Date
Get Daily Updates In Email
Sunday's 'Weekend Ka Vaar' episode was full of romance, dramas and arguments. The dashing host of the reality show Salman Khan welcomed the viewers and took them inside the house where all inmates were sitting in front of the screen. They wished Salman and the episode started.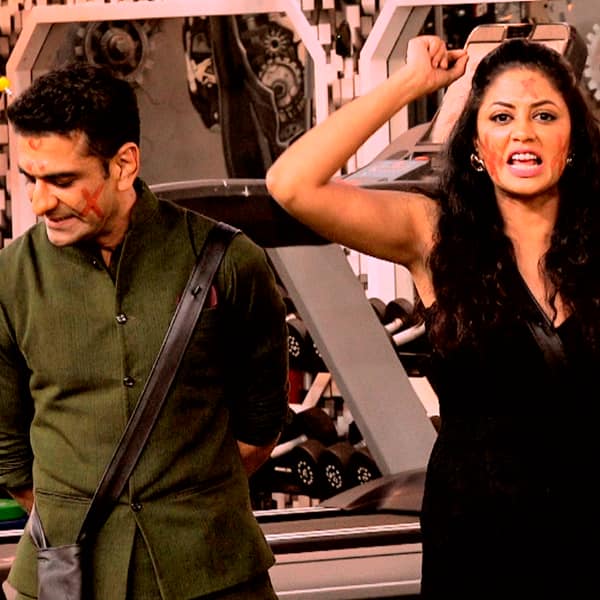 Salman came to know about the spat that took between Eijaz Khan and Kavita Kaushik and decided to have the contenders took a call on whom among the so-called friends is 'Avashyak' and 'Unavashyak' and put a stamp on their faces with a cross-mark.
The BB14 was seen divided on this. Rubina, Jasmin, Abhinav Shukla and Nishant Singh Malkani considered Eijaz as a non-essential participant while Kavita's face got stamped as non-essential by Rahul Vaidya, Naina Singh, Shardul Pandit, Pavitra Punia and Nikki Tamboli.
Kavita got completely upset and used this chance to highlight that the only interfaces she had with Eijaz outside the house were just because she considered the actor as a senior industry coworker. She also shared that Eijaz felt secluded during the lockdown and to pacify him, she prepared and sent him home-cooked food. But, she still does not call him a friend. Eijaz and Kavita started arguing and eventually annoyed Salman.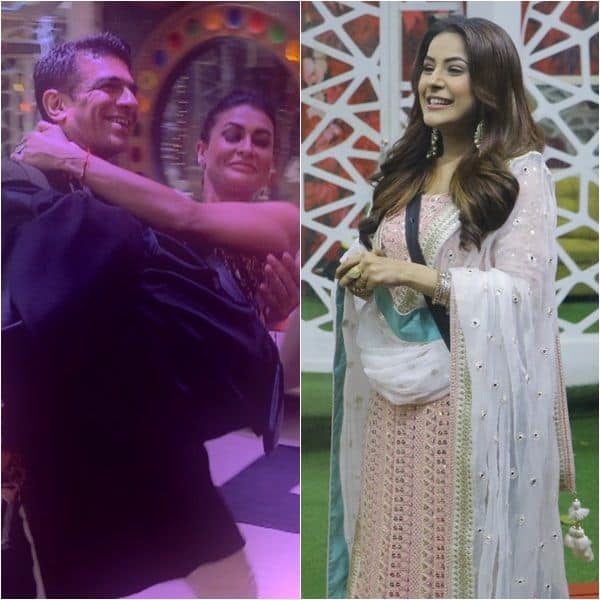 Later, Sallu introduced a new activity in which the contenders had to label their fellow participants with the reactions they most resonate with. Nikki got to choose who invokes the feeling of 'Prem' for which she elected Jaan Kumar Sanu. Abhinav was asked to pick the competitor who prompts 'Krodh' within him, and he chose Rahul. Rubina tagged Pavitra as the participant who continuously surprised her and she was uncertain whether to have faith in her or not. Pavitra in contrast tagged Kavita as someone who she finds disgusting.
The host welcomed ace Bollywood singer Sunidhi Chauhan who visited the show to promote her new song. She too had a great time with the contenders.
Later, Bigg Boss 13's Shehnaz Kaur Gill entered the house and looked so contended. She talked with Sallu and reminisced about the good old days. Shehnaz also decided to play an angel in the BB14 house and played a 'Prem ka Game' with Eijaz and Pavitra and Nikki, Jaan and Rahul!
In the end, she liked Eijaz and Pavitra and decided to send them on a romantic date to confess a lot of good feelings about each other.
Published by Ricky Tandon on 02 Nov 2020