Bigg Boss 12: The Luxury Budget Task Ghoda Gadi Is Announced, Contestants Brace Themselves For It
Get Daily Updates In Email
Published by Vijay Sisodiya on 17 Oct 2018
This Weekend KaVaar, Nehha Pendse got eliminated and Sreesanth and Anup Jalota entered the house once again after experiencing the secret room life. Seeing them back in the house, a few housemates got a pleasant surprise while others not. Sree revealed game plans of some of the housemates too. He also made revealation about Dipika who at last confronted him. At Dipika's confrontation, he said that he is upset over her actions, especially against her friend Srishty Rode. Dipika accepted what he said and broke down in tears.
As now the jodis are broken, the show will see a lot more changes which will be tough for the housemates. However, for the luxury budget task, contestants will get to showcase their competitive spirit once again. Who will win the task GhodaGadi will get the cap of captaincy. The task which was started with a competitive spirit turned into a heated argument between Romil Choudhary and Sreesanth. As a result, Sreesanth abandoned the task and threatened to leave the house. Also, there will be a wildcard entry soon.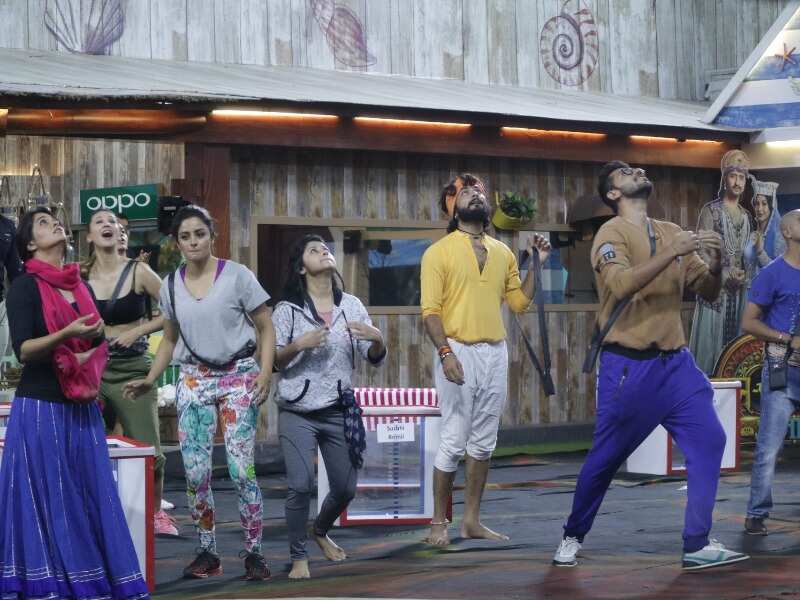 At the beginning of the luxury budget task, Deepak and Dipika became the GhodaGaadi wale. On the other side, Anup confronted his girlfriend Jasleen about the massage that Sourabh gave her. This made both Sourabh and Jasleen worried. Also, Jasleen clarified that there is nothing going on between her and Shivashish. Somi Khan, Deepak and Romil showed support to Sourabh and told him to not take Anup's words to heart.
While Sreesanth was seen warning Karanvir about Dipika's game plan. Knowing that Karanvir fumed but Sree asked him to hide his anger. Also, Dipika too confronted Sree what he has been telling about her to other housemates. Dipika broke down. And Karanvir and Srishty were seen talking about Dipika's strategies.
On the next morning, housemates woke up on the song LakdikiKathi. Jasleen and Anup were involved in a quiet talk about what he told about Sourabh and now are against him. Then came the time of the task. Dipika approached Sreesanth to join her team for the task but he denied. Sourabh warned Deepak to be fair in the task. From Dipika's team, Karanvir went first while Sourabh represented Deepak's team. Surbhi took over from Karanvir and covers 3.7 kilometers. While Shivashish took over from Sourabh. Deepak seeing Surbhi from Dipika's side got frustrated and landed up into an argument.
Karanvir and Srishty initiated their plan of hiding carrots. Also, when Romil asked Sree to play fairly, he stepped out from the treadmill and started arguing with Romil. He warned to leave the house also. Dipika tried to convince him to come in the task.