Charu Asopa & Rajeev Sen Showcase Their Cooking Skills Amidst Split-Up Stories
Get Daily Updates In Email
For the last few days, the news about Sushmita Sen's brother Rajeev Sen's troubled marriage with his actress wifey Charu Asopa has been hitting the headlines. As per reports, both Rajeev and Charu are living in different cities. She is staying at her Mumbai house while Sen is in Delhi due to his work commitments.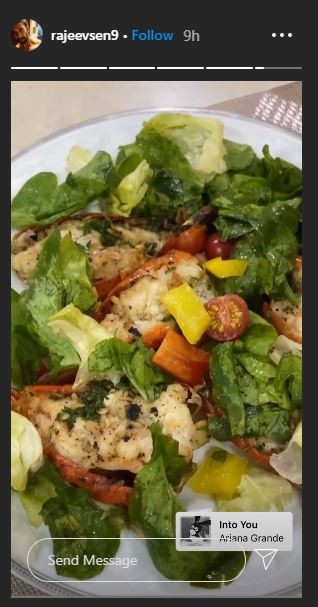 In the latest interview, Charu stated that her hubby left for the national capital two months before their first wedding anniversary. The main reason for their spat is still unknown. While the scene between the couple is still uncertain, they appear to be in a competitive mode, showcasing their cooking skills on their respective social media handles.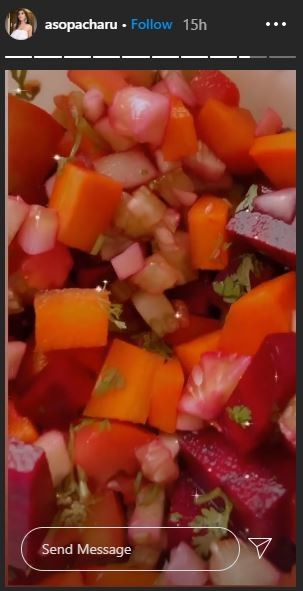 Recently, Rajeev and Charu posted the pics of the vigorous meals that they prepared for themselves. Both seem to be fitness freaks as they are enjoying yummy salads that look pretty vibrant and delightful. Rajeev shared the pic and attached it with Ariana Grande's song Into You. Well, both hubby and wife shared the pictures simultaneously, so one wonders what's actually happening between the two biggies?
Yesterday, Charu shared a puzzling post. Earlier, Rajeev had posted an image of his video chat with Charu. That gave all their fans hope that everything is settled between the two. She also did Sawan Ki Puja, which is done by married females for the long life of their spouses. These images have left fans pretty confused and hopeful at the same time.
Published by Ricky Tandon on 17 Jul 2020