Chinese Mom Goes In Tears After She Realizes That Her Son's Bride Is Her Missing Daughter
Get Daily Updates In Email
Published by Ricky Tandon on 08 Apr 2021
In another interesting twist of events in China, a mother found out that the woman to whom her son is supposed to marry is her long-lost daughter. The mother went in tears following the incident during the eve of her son's wedding in Suzhou, Jiangsu province in China on the 31st of March, 2021. She realised the fact after seeing a birthmark on the hand of the bride. After seeing it, the mother was indeed shocked and remembered that her daughter also had a similar mark.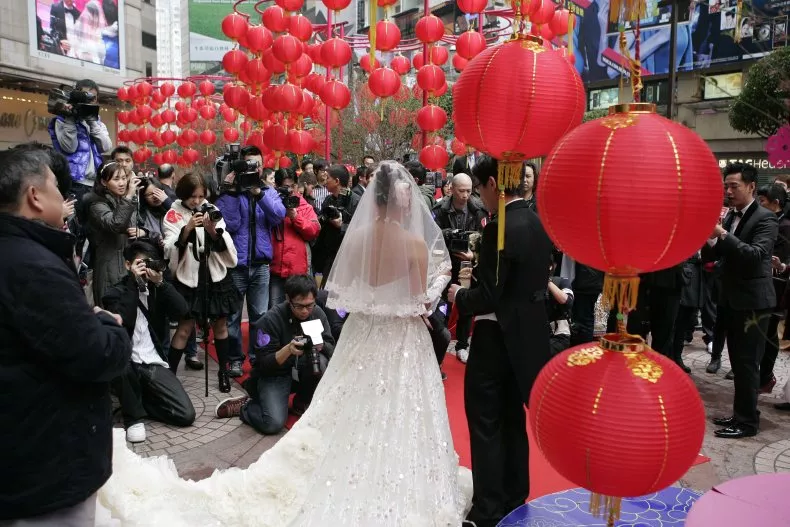 The mother-in-law soon contacted the bride's family and inquired whether she has been adopted. This question from the mother indeed shocked the family of the girl, as they have kept the news of her adoption as a secret affair for all these years. But they revealed that their daughter was adopted around 20 years ago when they found a baby girl by the roadside.
The bride too burst into tears after learning about her biological parents and revealed that meeting her real mother is "happier than the wedding day itself".
But the real twist came when the daughter was left confused about the fact that she is all set to marry her elder brother. But the mother-in-law soon gave her consent and revealed the fact that her son is also an adopted child and hence there would not be any problems for getting them married, as they are not actual biological siblings.
The woman said that her son was adopted after losing all hopes of finding their missing daughter. They tried to locate their daughter for years, and finally gave up hope. But the turn of the events really left them in utter shock.
Well, it was truly a happy ending story. The family is now complete after the incident. We wish them happiness for life.