Debina Bonnerjee shuts the trolls who said she wasn't careful with her baby
Get Daily Updates In Email
Published by Aman Shukla on 10 May 2022
Debina Bonnerjee, who gave birth to a baby girl on April 3, has at last answered every one of the trolls who slammed her for holding her newborn carelessly in a video she shared a couple of days prior.
For the unversed, Debina had shared a reel wherein she is seen holding her daughter in one arm and singing to her favourite song by Elvis Persley. Be that as it may, people ended up noticing was the way she held the baby.
One user commented, "Celebs are so busy making reels that they don't even follow basic ways to hold a baby." Another commented, "Ma'am i really admire you but why are you holding the baby so carelessly…i know u r an amazing mom.As ur baby too small to hold like this.Much love to both of you."
Debina reacted to all of them including those who keep attacking her for calling her mother-in-law aunty and not mummy.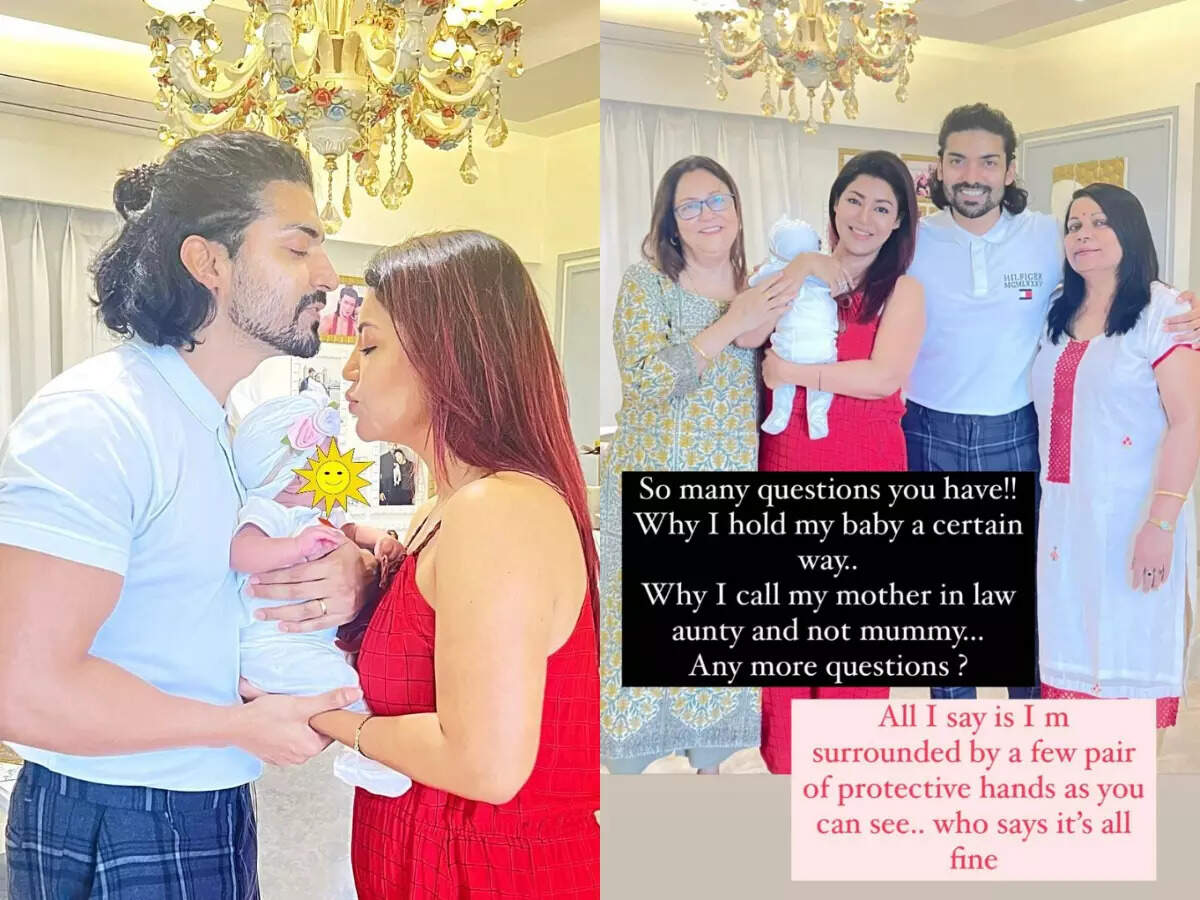 She wrote, "So many questions you have!! Why I hold my baby a certain way…Why I call my mother-in-law aunty and not mummy…Any more questions? All I say is I am surrounded by a few pair of protective hands as you can see who say it's all fine."