Genelia Once Teased Sons About Dad Riteish's 'New GF' & They Got Upset
Get Daily Updates In Email
As per the reports, Bollywood beauty, Genelia D'Souza once irritated her sons Rahyl Deshmukh and Riaan Deshmukh by sharing a story that their daddy Riteish Deshmukh is looking out for a 'new girlfriend.'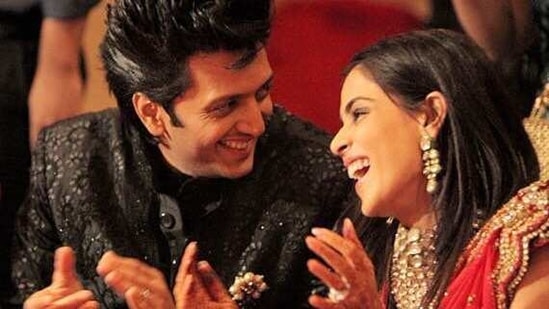 When Genelia shared this with her son, her hubby Riteish Deshmukh was not at home due to his work project. After hearing the story from their mamma, Rahyl Deshmukh and Riaan Deshmukh got 'upset.'
Riteish and Genelia, who tied the nuptial knot on February 3, 2012 after staying in a love relationship for almost a decade, have two cute sons Riaan (6) and Rahyl (4).
In a media talk, Genelia had revealed, "Once, Riteish was not there for a while. He was filming, and when he is shxxting, he gets really busy. The boys asked me, 'Where has baba gone?' I was looking at his Instagram and there was some picture with his co-star, so I said, 'See, baba has found a new girlfriend.' They were so upset with him. I was like, 'Thank God, mother is the main.'"
Earlier this month, the two lovebirds commemorated their ninth marriage anniversary in a romantic way. On their big day, the actor dedicated a special Instagram post to Genelia on the special occasion.
While posting a cute pic of them together, he wrote, "This is my resting place forever, I will live here, for this is the home I desired'. Happy Anniversary Baiko @geneliad."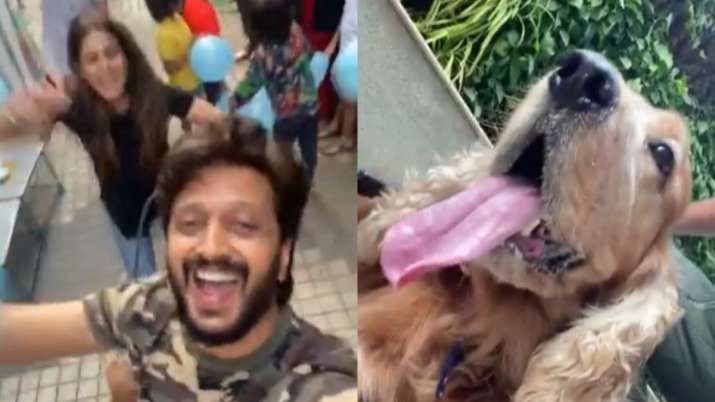 In the year 2020, in a media talk, Genelia talked about how she and Riteish were capable of spending fun-filled time with Rahyl and Riaan during the lockdown.
"We actually 'lived' through the lockdown. We were together, the kids were so thrilled to have him around. It was so restrictive, we went more to the village. We would go on long drives and Riteish would drive for 5-6 hours. We realized as a family that despite so much negativity, there was so much positivity that came about in these little moments," she said.
Published by Ricky Tandon on 01 Mar 2021