After Hubby Vatsal Sheth, Ishita Dutta Styles Her Darling Pet 'Happy'
Get Daily Updates In Email
Ishita Dutta, who got to know about her hidden talent for hairstyling during the lockdown period, has taken a rather thoughtful liking to it. In the past, the TV star gave a special hair style to her hubby Vatsal Sheth and her dad. And currently, it appears like she doesn't want to limit her special talents to human beings. The family's 12-year-old pet dog, Happy, also enjoyed his mom's special talents, recently.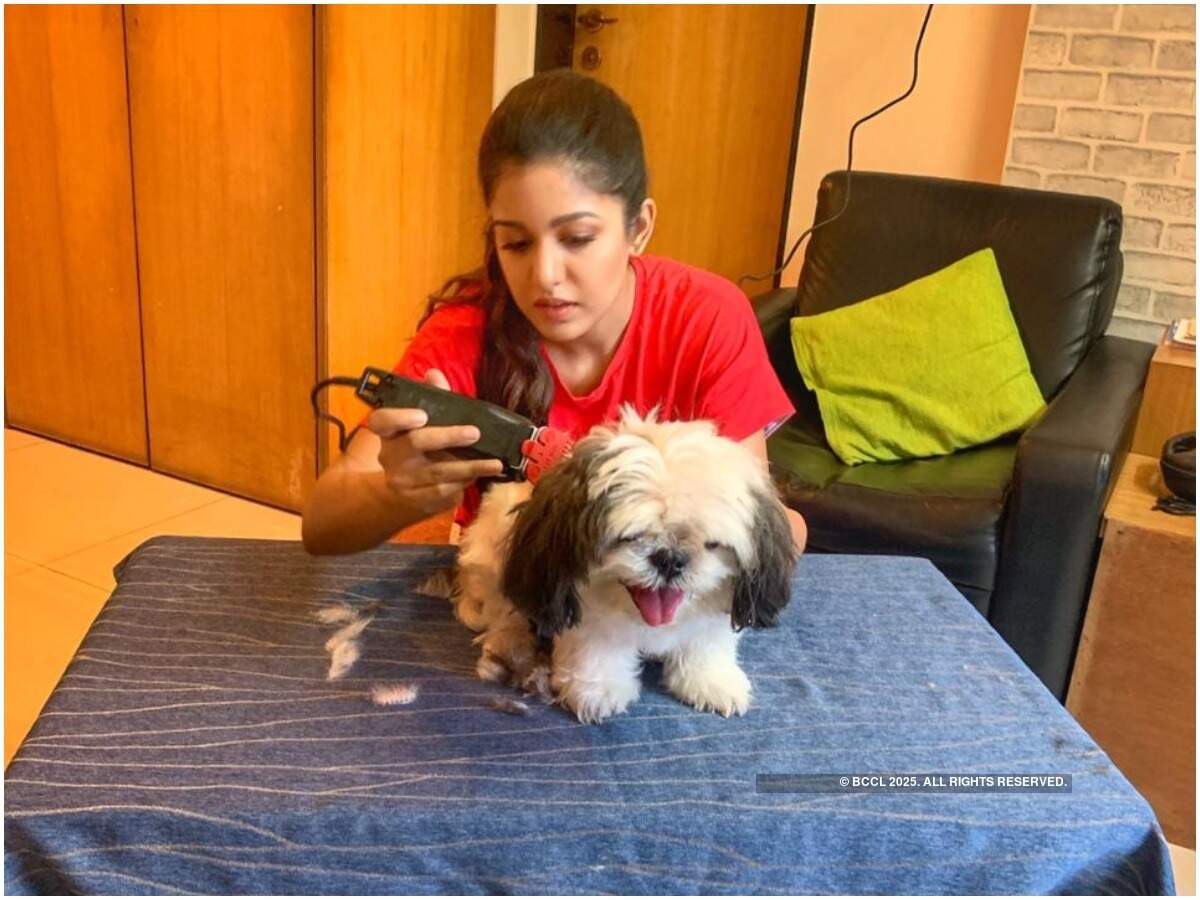 Ishita said, "Parlours and dog salons have opened up, but I am trying to stay indoors as much as possible, as I am not in favor of not taking a chance during these times. Since I have given a haircut to my entire family, including Vatsal and my father, I thought why not Happy, too? So, I gave him a haircut as well. I must say, he was very calm during the entire process. And, I think he quite liked it, because he was jumping around after his haircut session. He must have felt lighter, because he got a haircut after months. I may not have done the best job, as the cut is not even, but it certainly works for the time being. Seems, I have turned out to be a decent hair stylist (laughs!)."
"I request everyone to take all precautions and stay indoors as much as possible. The number of cases are increasing rapidly and this is not the time to take the foot off the pedal. We can't afford to be careless now."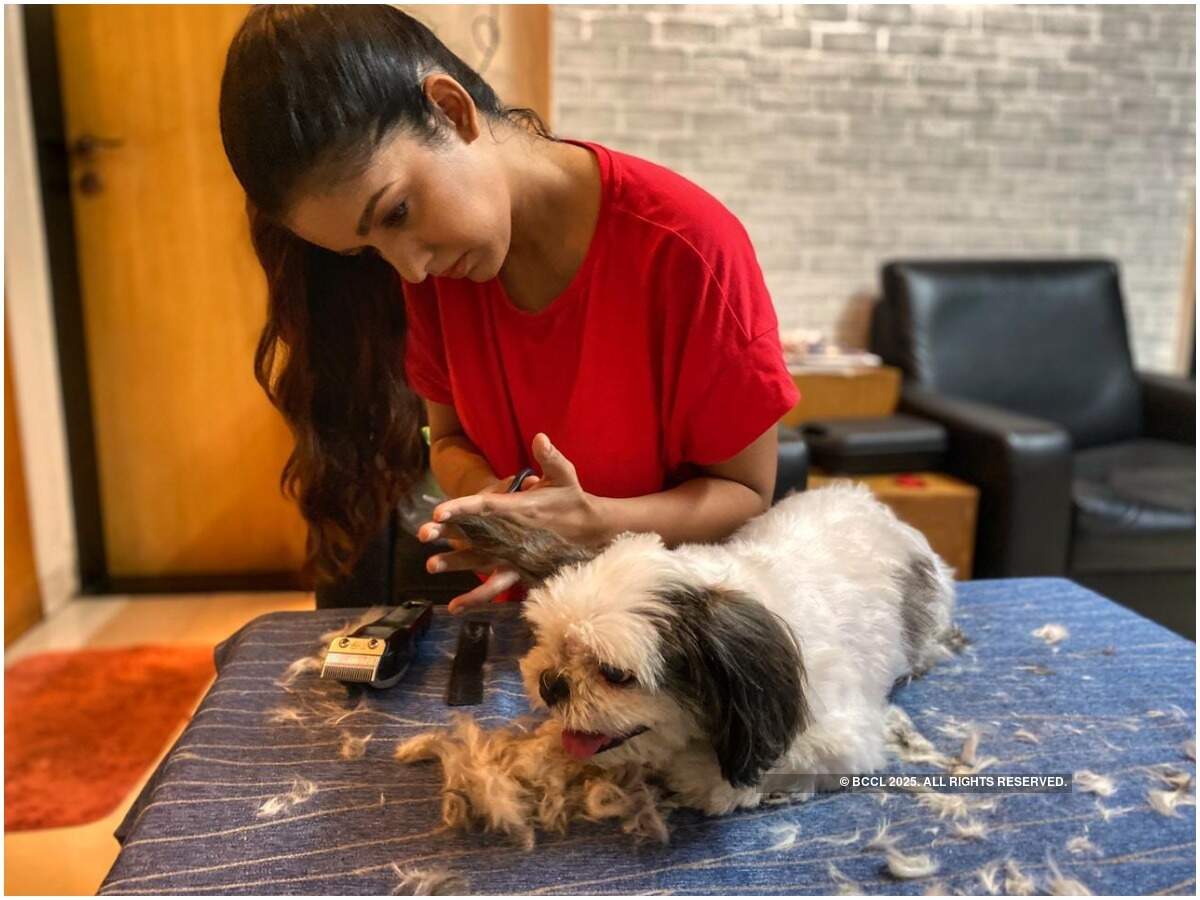 Ishita has enjoyed various activities during the lockdown period. She and Vatsal also made a special music video during the said period and are quite popular for their entertaining and artistic videos.
Ishita Dutta and Vatsal Sheth had met on the sets of Rishton Ka Saudagar – Baazigar and felt something for each other. The two kept denying the stories of their growing love. However, as they said, 'Ishq aur mushq chupaye nahi chupta' the two had fallen in love and had tied the nuptial knot in a closed knit ceremony on November 28, 2017, at Juhu's ISKCON temple.
Published by Ricky Tandon on 21 Jul 2020