Iconic scenes in DDLJ that weren't in the script until SRK made them up
Get Daily Updates In Email
Dilwale Dulhaniya Le Jaayenge was one of the highest grossing movies in the year 1995 when it was released. The film was the directorial debut for Aditya Chopra. Aditya Chopra had spent three years in making and formulating the script for the movie. Though Aditya Chopra had a little different idea about the script, his father Yash Chopra dissuaded him and they changed the script.
Originally the script was supposed to have an American fall in love with an Indian girl. Aditya Chopra wanted to have Tom Cruise play the role of that American. But, after the changes, the script centered to two non-resident Indian characters, after which Aditya approached SRK.
In an interview, while talking about a certain scene in the movie, Shah Rukh Khan explained how his Delhi roots came in handy. The actor explained how there were certain improvisations in the script. He talked about the scene with Amrish Puri, who essayed the role of Simran's father, Chaudhry Baldev Singh. Shah Rukh Khan explained that it was his idea to add the scene where both of them were calling pigeons with the help of call, 'aao'.
He said he had heard it in Delhi and thought would be very funny and so they added it in the movie. Further, King Khan also mentioned how the scene with the flower that sprays water on Kajol's face was also his idea. He added that they hadn't told Kajol this would happen.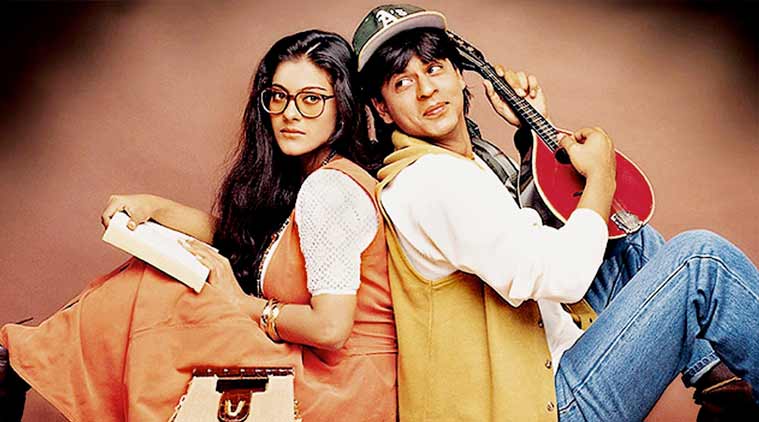 Kajol was interviewed as well, and while talking about the script, the actress explained how much she loved the script from beginning to end. She said the whole scrip felt completely there, and present. Though the actress had doubts about certain song in the movie.
It was the song 'Zara Sa Jhoom Lu Main' in which the actress said that after they were done, she didn't think she was convincing at being drunk. The actress accepted that she had never been drunk and thus, didn't know how it feels. But, fortunately, the song and whole movie turned out just great.
Published by Vidhutma Singhania on 12 Oct 2020