I'm Getting Back To Films So I Kept Nervousness On The Backburner: Bhagyashree
Get Daily Updates In Email
Published by Ricky Tandon on 23 Feb 2021
Actress Bhagyashree is one of those rare beauties who bid adieu to the Hindi film industry when she was at peak of her popularity and made her mind to get settles in her life. She said goodbye to her film career instantly after her megahit project, Maine Pyaar Kiya. The said movie made her the country's new sensation. The movie that made Salman Khan a superstar is still considered an iconic movie.
Bhagyashree was just 20 years at that time. As Bhagyashree turned a year older today, the actor is in the middle of her second spell. Now, she will be witnessed in Kangana Ranaut's Thailaivi and Prabhas' Radhe Shyam in 2021.
In the past, Bhagyashree made a comeback in the 2000s, and at that time, she worked in various regional movies like Shotru Dhongsho (2002) and Uthaile Ghoonghta Chand Dekhle (2006), Seetharama Kalyana (2019). She also worked in Hindi movies such as Humko Deewana Kar Gaye (2006), and Red Alert: The War Within (2010). In spite of all these projects, she remained out of public interest.
While talking to media people, she shared her excitement about Thailaivi and Radhe Shyam releasing in 2021. She said, "There is excitement and nervousness in equal proportions. What I keep coming back to, when I feel like this, is when my daughter was coming down to the breakfast table on the day of her final board exams. She had a spring in her step and a broad smile on her face and I was wondering, 'why is this girl smiling on the day of her board exam, isn't she nervous?'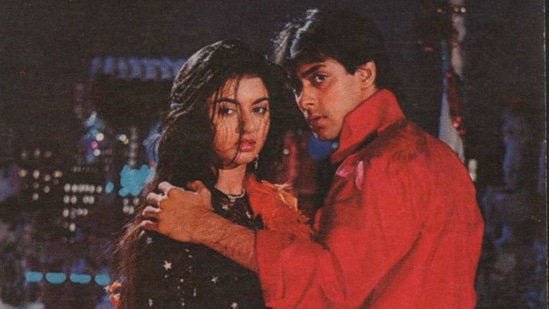 The actress added that she is going to begin a novel chapter in her life so she had kept the tenseness on the backburner and let exhilaration take over.
When asked about the dream breakthrough with Maine Pyar Kiya, she answered, "I enjoyed doing Maine Pyar Kiya. I loved the process of it, loved being on the set — I remember each and every day vividly. This is the movie when I realised that I enjoyed being in front of the camera, that I loved acting. For so long I stayed far away from what I really loved. I wasn't grateful for what I got. Today, I value what I had then. In the last couple of years, I have realised that if people are remembering Suman, and are offering me roles even after 30 years of the film, I must have done something right and I'll no more underestimate what I have in me."
The actress said that she has to be more thankful for the chances that have come her way during the second innings. She hopes that the viewers loves her again, and this time she will be ever so appreciative.
When asked about filmmakers' attitude towards female stars in their 40s and 50s, she said, "Today people don't say, 'Oh, aapne mummy ka role kiya hai', because even mother roles are so well written, I vividly remember Kiran Kher role from Devdas, she had so much power, she was beautiful and her character affected the story. Her character journey was fantastic. I drew inspiration from her."