Janhvi Kapoor once again reminds us of her mother Sridevi's famous Hawa Hawai look with her latest golden gal persona
Get Daily Updates In Email
Published by Jayanti Poddar on 14 Dec 2021
Janhvi Kapoor has dropped a bombshell by uploading some ultra-beautiful photos in a golden gown this afternoon. The outfit is reminiscent of her late mother Sridevi's appearance in Hawa Hawai.
Both outfits are similar because of the halter neck, colour, and tight fit. While Sridevi wore a pencil-fit gown, Janhvi Kapoor wears a short dress to show off her toned legs. Her stylists added a lot of bronzers to make her look goddess-like. We've seen her wear chiffons before, just like her mother, Sridevi, and she looked stunning. The young actress is working on a number of projects.
Have a peek at the photos: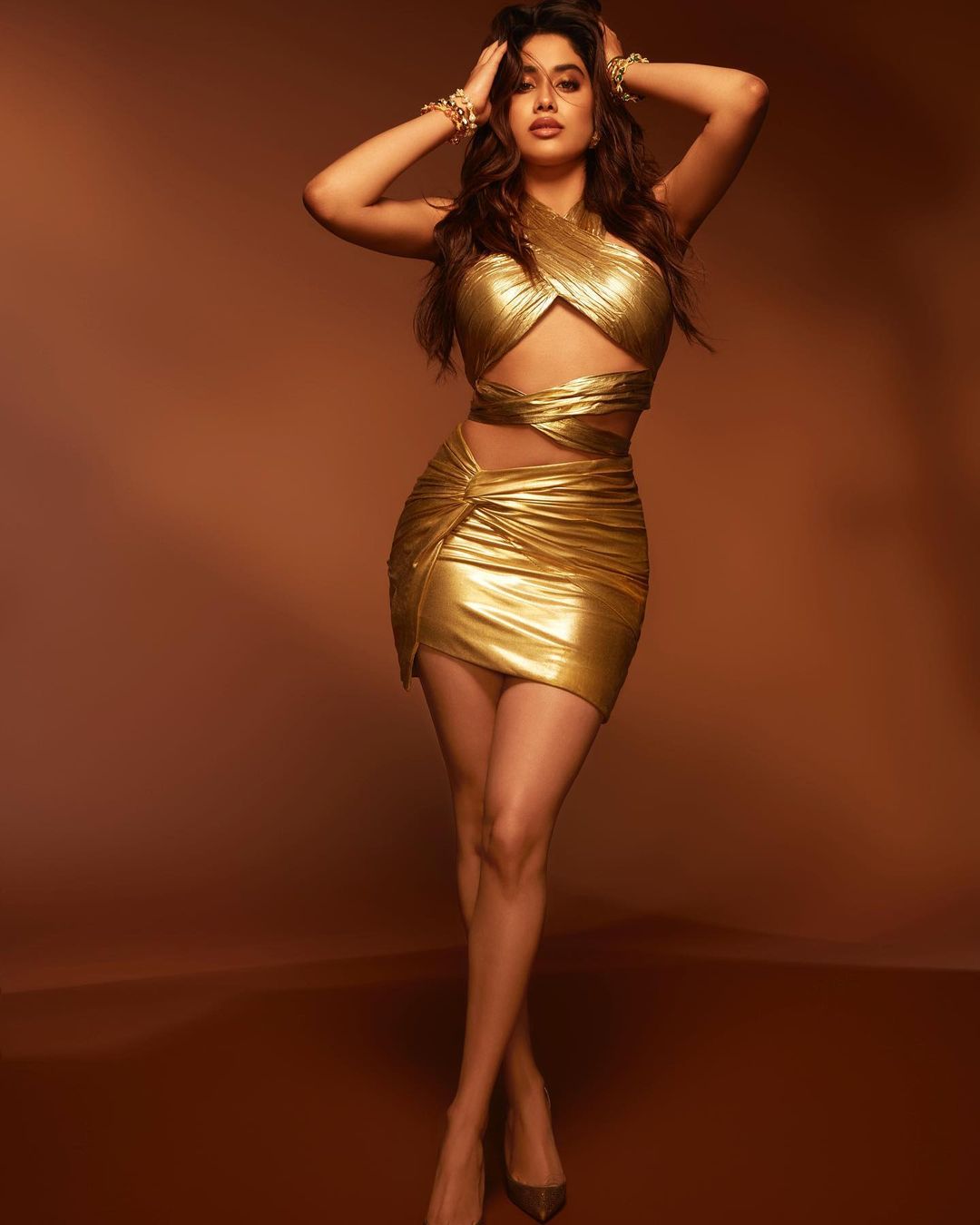 image source: news18.com
image source: pinterest.com
image source: hindustantimes.com
Janhvi Kapoor possesses the charisma of her late mother, Sridevi Kapoor. Janhvi looks stunning in everything she wears, from a chiffon saree like her mother to a traditional Tamilian outfit. She recently admitted that she receives too many praises for her gym photos at a recent event.
Sridevi's Hawa Hawai costume, which had a halter neck and a similar front design, was remembered by fans. The photographs were taken as part of a photoshoot for a cosmetic brand that she endorses. With the look, she went for brown lips. We can observe that her doe eyes are identical to those of her mother.
In the halter neck shirt, the starlet flaunted her toned back. Janhvi Kapoor's bronzed look is almost too much to bear.