John Abraham To Star In Sarfarosh 2, Says He Is Very Fond Of Aamir Khan
Get Daily Updates In Email
Published by Vijay Sisodiya on 12 Sep 2018
The news about John Abraham stepping in the shows of Aamir Khan for Sarfarosh 2 had already made the fans super excited. The handsome hunk of Bollywood is all set to entertain the viewers in yet another action-packed movies. The Satymev Jayate star is known for starring in such action-drama movies like Rocky Handsome, Parmanu: The TSory Of Pokhran, Force, Force 2 among others.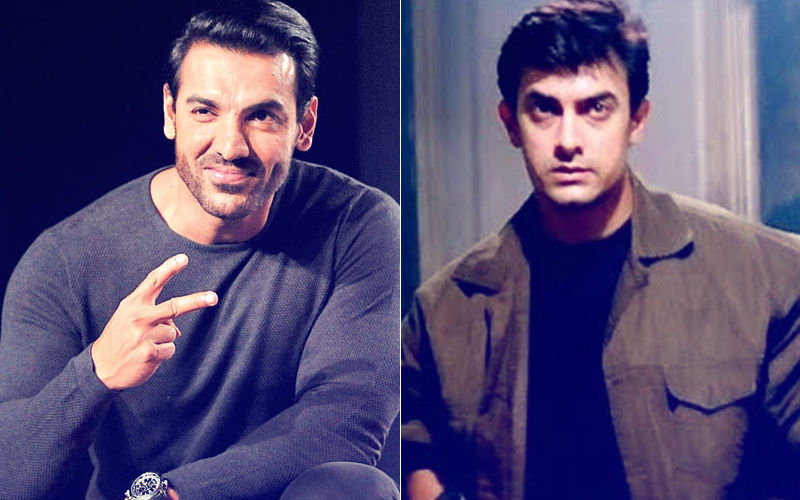 Aamir's film Sarfarosh which released in 1999 was a huge hit among the fans. Aamir Khan's impeccable acting in the role of ACP Rathod is still remembered by his fans and love him the way he nailed it.
And now, with John replacing the Mr Perfectionist of Bollywood, there will be comparisons and also a lot of expectations to do justice to this role.
John is very excited about starring in Sarfarosh 2 and during his media interaction, he said, "John (Matthew Matthan, director) met me and said, 'Hey, I need a younger character for Sarfarosh 2. Are you interested in doing it?' I was more than happy, and then I decided to produce it, too. I had a lot of faith in John."
Further, when John was asked if he got an opportunity to discuss the sequel with Aamir Khan, to this he replied, "I didn't chat with Aamir. John and he have been talking. I am sure he's got Aamir's blessings to do this. Aamir is someone I am deeply fond of, and I'm a big fan of his. It's an honour to be stepping into a role that has such a big history."
The trend of biopics has become a rage in Bollywood these days. When John was asked what if someone gets interested in making a biopic on him. The New York star replied, "I am not worthy of it. At this point of time, I have got so much to do. Before someone possibly makes that mistake, I am happy living my life."
So folks, what do you think, will John be able to do justice to Aamir's role? Tell us in comments.