Kangana Refurbishes Parents' Mumbai Home; Shares Before-After Look
Get Daily Updates In Email
After refurbishing her parents and brother Aksht's home in Mumbai, Bollywood beauty Kangana Ranaut has posted the before and after the appearance of the place. Previously, the curled beauty had stated that she was arranging the place where her brother Aksht will stay along with his companion Ritu.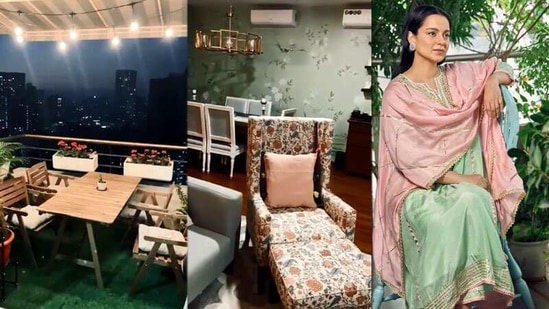 The 'Queen' of Bollywood took to the microblogging site on Sunday to post a video recording after she renovated the place with the help of her bhabhi Ritu. They offered the house a completely new look with furnishings in pastel and flower-patterned prints, a garden-themed gallery with a sitting range overseeing the city skyline.
While posting the post-transformation video recording, Kangana stated, "Ritu preferred more glamorous with soft Victorian colors, my parents are more than happy that woman of the house took charge."
The actress also asked her fans to give suggestions about the place and stated, "Which style you prefer cause even earthy had its own village old-world charm. Do tell me."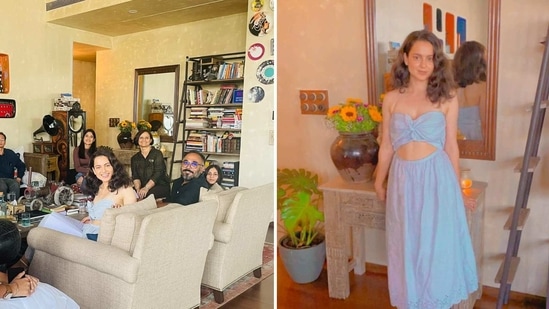 At first, Kanaga posted images of the rather simple-looking dwelling before the transformation. She wrote together with the photographs, "Ritu and I worked on transforming my parents Mumbai house, sharing before and after pictures, how my parents preferred and what she wants, it was fun to work together with her on this, hope it inspires those who are interested in home decor. Before ( parents liked more earthy)."
During the past week, the Manikarnika fame actress posted a video to show how she was juggling her work while renovating the place during her free time. "After script sessions, edit discussions I ran to my brothers and bhabhi's house which I am designing and will set it up till midnight now, woman with nine hands is not a myth that's like every woman ever," she wrote along with the video.
Published by Ricky Tandon on 01 Mar 2021