Mahhi & Jay's Adopted Daughter Khushi Started Learning Coding; Elated Mom Posts Videos
Get Daily Updates In Email
Published by Ricky Tandon on 02 Dec 2020
Mahhi Vij is a mom of three cuties including Khushi, Rajveer, and Tara Bhanushali. The TV actor's Insta profile is crammed with the pics and video recordings of her babies. She guarantees that all her buffs and followers get a special treat with delightful posts and also ensures to involve everyone in her delightful journey to see the cute children grow.
Now, the beautiful mom is on cloud nine as her elder daughter Khushi Bhanushali has started a new chapter of her life. Yes, the little Khushi has begun learning coding and the delighted mommy yet again posted some adorable video recordings on her Insta stories. In the stories, the little girl can be seen learning coding for the very first time. Mahhi posted the video from her first class and she is simply thrilled.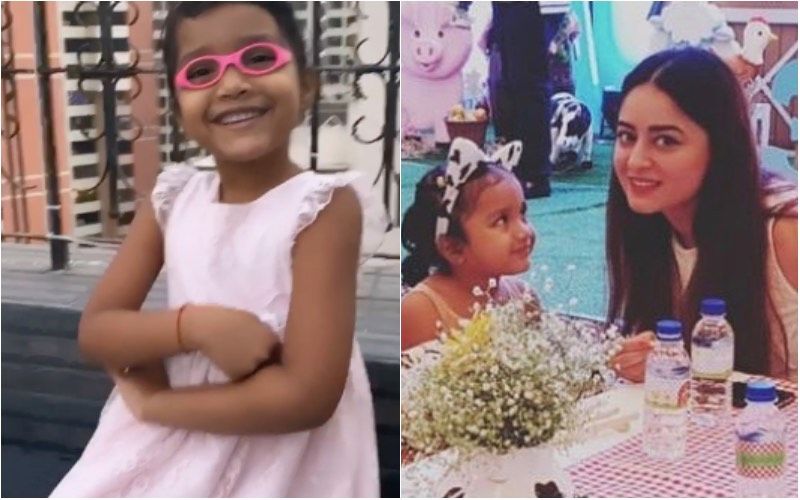 In the said video recording, Mahhi can be heard saying, "Khushi ready? Your coding class starts today." The little Khushi beams with joy while sitting in front of the laptop computer to start her first coding class.
Recently, we enjoyed the cute pics from their daughter Tara's Mundan ritual. The excited mom and dad posted the before and after images and video recordings of their daughter Tara after her mundan ritual. While celebrating Diwali, Mahhi decked her children in a similar ensemble. While posting the images, she wrote, "My Diwali is special because you are my lifelong Diyas Giving us light and happiness always!!! #HappyDiwali"
Mahhi and Jay Bhanushali adopted Khushi and Rajveer and Tara Jay Bhanushali is their biological daughter. They are always in awe of their three kids and gave same treatment to all of them. Recently, the actress got criticized for not taking proper care of her adopted kids. However, she gave a befitting answer to all of them.