Milind Soman Posts A 'Kiss Of Love' Pic With Wife Ankita Konwar & Sets Web Afire
Get Daily Updates In Email
Published by Ricky Tandon on 20 Mar 2021
Milind Soman and Ankita Konwar are among the most popular celebrity couples of Bollywood and they have given us major relationship goals. Age is just a number when it comes to love and they are the perfect example of it. They have always talked about the age gap openly and expressed it as their strength.
Actor-model Milind Soman and his wifey keep on sharing pics and videos on their personal Insta handle to inspire the long list of their fans and admirers. Now one again, the adorable pair has gifted a new treasure to his fans in the form of a new image. The fit and dashing pair, who frequently share their lovey-dovey, fitness, and monochrome pics, shared an image in which they can be seen enjoying a passionate kissing session.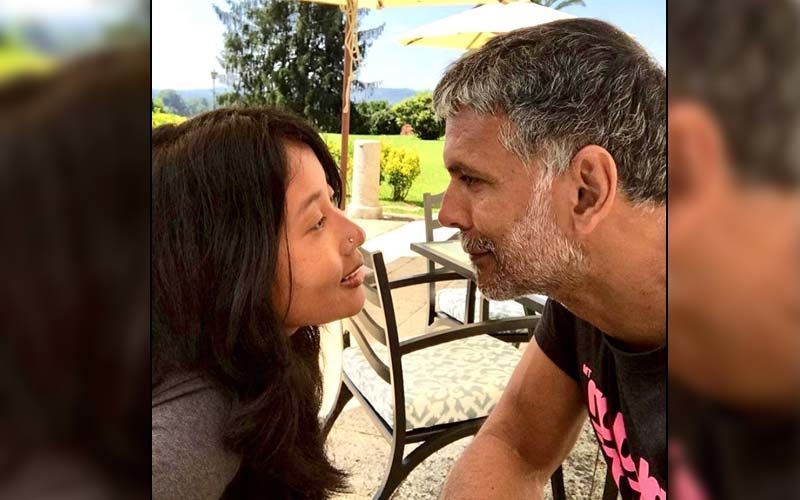 The caption given to the pic by Milind can be read as, "Vegan fashion – part 2…. Passion for fashion." The pair looks beyond perfect in the photograph.
Earlier, Milind had posted a video and series of photographs on his Instagram. "Vegan fashion! No leather, no silk, no wool. No pain caused to animals just to satisfy human vanity. If you care, this is the alternative. If you hope for a more sustainable, less cruel world, then at least sometimes, if not always, make this choice. Think, before you buy." The actor further added, "Personally, I have cut down non-vegetarian food to a minimum. I find that this choice is also healthier for me. Next, clothes."
The couple is styled by Devki Bhatt. Both look amazing and how! The couple's Instagram is filled with their romantic snaps and each picture speaks volumes about their relationship.
Posting an image from his pre-modeling days, the dashing star penned: "It's a rare one, taken sometime in the eighties, and like I said, being very shy, I was not a fan of being photographed."