Neelima Azeem Talks About Her Relationship With Shahid, Ishaan & Mira; Calls Them 'Kind & Sensitive'
Get Daily Updates In Email
Published by Ricky Tandon on 13 Apr 2021
Veteran actress Neelima Azeem is of the view that her actor sons Shahid Kapoor and Ishaan Khatter might have learned some important lessons from her personal life. An elated mommy talked about the influence of her life's positives and negatives on Shahid Kapoor and Ishaan Khatter in a recent media talk.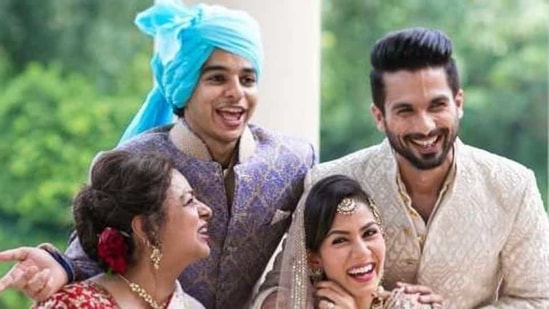 The actress got married to ace TV and film actor Pankaj Kapur when she was just 20 years old and the couple welcomed their first son, Shahid. Later, the two split up and Neelima got married to Rajesh Khattar. The couple had Ishaan together, but got separated later.
Recently, Neelima talked about how her unsuccessful marriage relationships must have put some impact on her sons.
While sharing the same, the Dolly Kitty Aur Woh Chamakte Sitare actress stated, "I sometimes even would like to say that maybe children who are watching us taking certain choices and then having those mighty falls might decide to be more stable than us. So I'd like to give that credit to the kids and not hog all the limelight and say 'oh I was so wonderful that they learnt all the wonderful things they saw in me.' They saw some flaws also and they said, 'okay, this is not what I am going inculcate this', because the DNA is the same, we are going to be very consciously keeping a part of us out. So, they must have even learnt from my pitfalls and my impulsive or wrong, silly choices or whatever you may say. In a complete sense, in a larger perspective, I have been there for them."
In her connection with Shahid Kapoor and Ishaan Khatter, Neelima stated that she looks for Shahid for these pleasing talks on life. She also said that their wittiness also matches a lot. She called Shahid cute and kind and sensitive. She feels safe when she is near Shahid.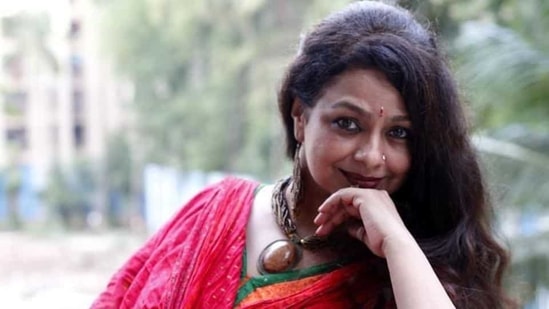 About Mira, Neelima said that she and Mira have all the understanding of what two females who are on a similar page can have and who share a similar life with similar people. And they're both levelheaded. With Ishaan, she shares a great sense of companionship and feels really comfortable with him.
She said that she feels like Mira Rajput is more of a friend than a daughter-in-law.