Nick And Priyanka Talks About The Celebrity Nickname They Have And Its Just Too Hilarious
Get Daily Updates In Email
Published by Vijay Sisodiya on 08 Sep 2018
Priyanka Chopra and Nick Jonas are now an engaged couple and are spreading their charm wherever they go. The couple got engaged in London on Priyanka's 36th birthday and then they had a Roka ceremony in India which was attended by Priyanka's close family members. Nick flew down to the country with his parents and it was a wonderful time for the Chopra and the Jonas family.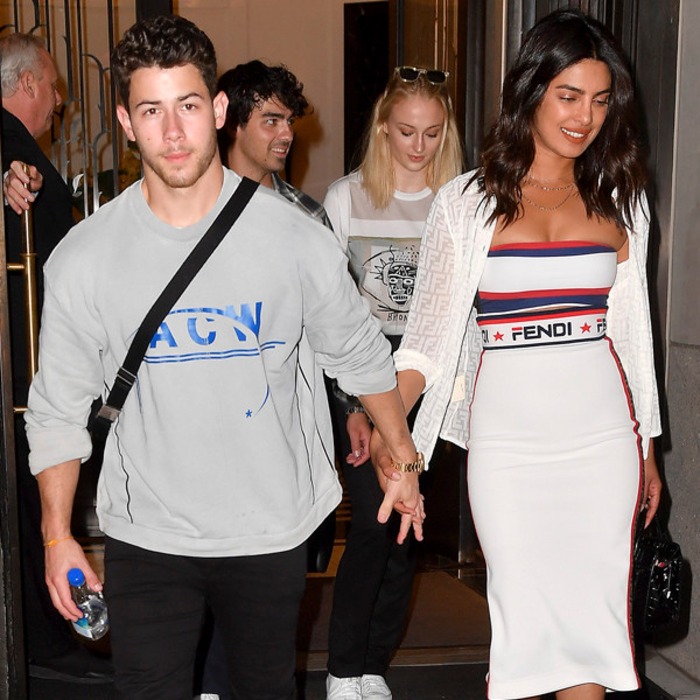 Priyanka and Nick are a popular couple both in Bollywood and Hollywood now and we are going to see them making appearances together in various shows and giving interviews. Recently, Nick and Priyanka made an appearance at The Tonight Show Starring Jimmy Fallon. Well, Nick opened up about the roka ceremony and divulged all the engagement details which happened in India. The handsome hunk also said that he truly enjoyed being a part of the Indian rituals and it was all so beautiful.
We all know that celebs who are linked up with each other get a nickname from their fans like Virushka, DeepVeer, Ralia, and so on. So when Nick was asked if he and Priyanka have a celebrity nickname, Priyanka who was sitting in the audience shouted, "Prick" and burst out laughing. Nick was quick to reply saying, "I don't like that one." Listening to Nick's reply everyone started laughing. Well, why wouldn't they, after all, its just too funny to call them Prick lovingly! Hahaha…!!
The official Twitter handle of Fallon Tonight shared the video. Take a look at it here:
Nick seemed to be completely blown away by the Indian culture and traditions and knew everything about it. When the host asked him what is Roka, he properly explained everything and said, "It's a confirmation from both sides of the family that they approve of the engagement and then there were some beautiful prayers. And then it's a chance for the families to meet and hang out and get to know each other. It's really incredible, we left that ceremony with so full of joy."
Well, the couple is already giving us all the reasons to love them and now we just can't wait for the wedding!