Preggers Geeta Basra Exhibits A Huge Baby Bump Doing Yoga; Suggests Expecting Moms To Practice It
Get Daily Updates In Email
Published by Ricky Tandon on 06 Apr 2021
Last month, Geeta Basra had announced that she is pregnant with her second baby with ace cricket star Harbhajan Singh. The actress came up with a series of family pics in which she can be seen exhibiting her cute baby bump. Following the actress Kareena Kapoor Khan's footsteps, Geeta has currently posted some images of her performing yogic exercises while cuddling her baby bump.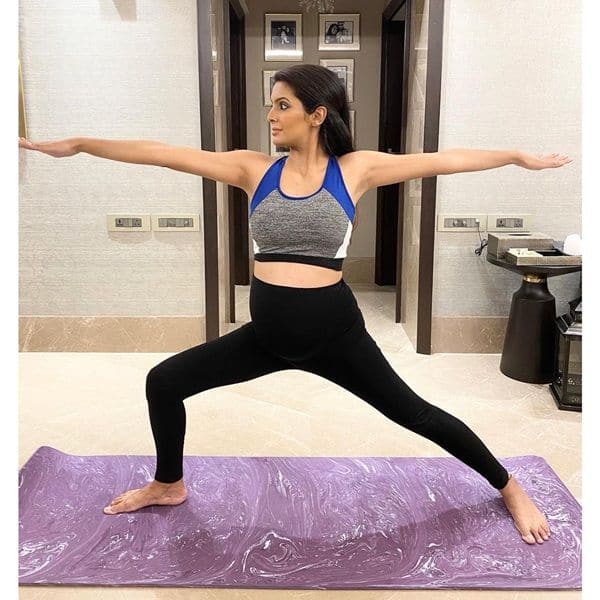 image source
Mrs. Bhajji stated that it's the yogic routine that she used to follow every day before being pregnant. Yogic exercises have helped her getting relieved in many ways like managing continuous back pains and cramps.
"So during pandemic times when there's very little to no physical activity…you can't go anywhere, unsafe to go to gyms etc especially for expecting mothers, the one thing that has got me through this pregnancy is YOGA," read Geeta's post.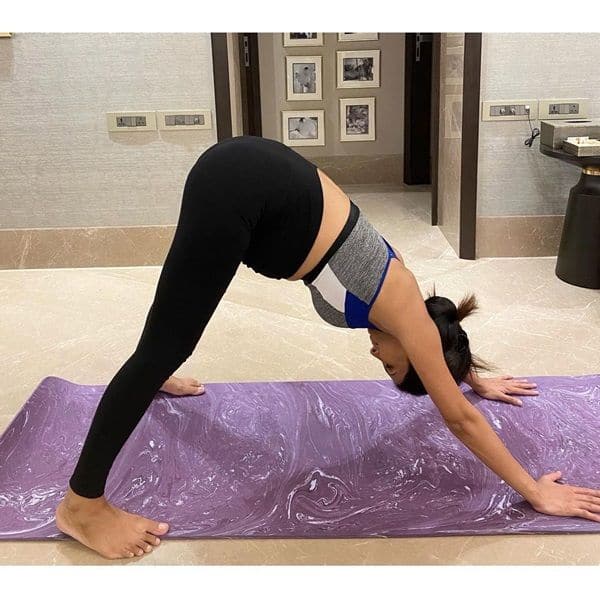 image source
Geeta suggested preggers and even to ladies who are not expecting to join yoga classes or practice yoga on a regular basis. But, she added a disclaimer that any kind of training should only be performed under the direction of an expert.
Geeta's pregnancy yoga has got a shout-out from her partner Harbhajan Singh. He shared two heart-shaped emojis in her comment box.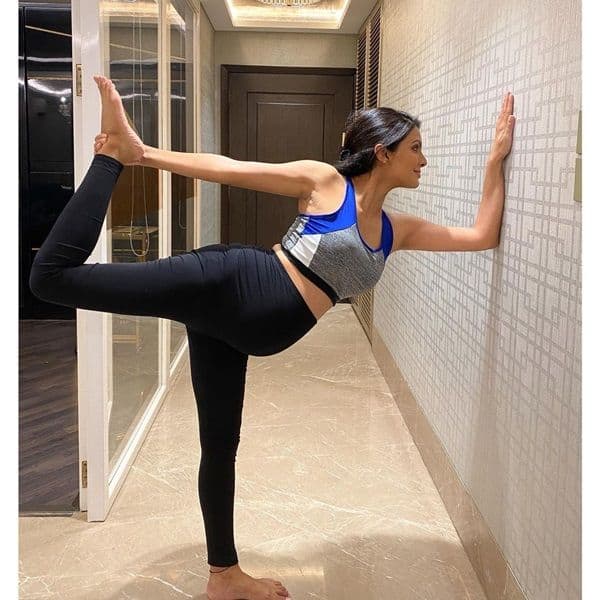 Geeta and Harbhajan tied the nuptial knot in October 2015 after a love relationship of five years. Geeta and Harbhajan had an intimate marriage in the city of Jalandhar. After a year, in the year 2016, they got gifted with a baby girl and they named her, Hinaya. The couple is expecting their second baby in July this year.
The actress confessed that she has been a yoga practitioner from long before and wrote, "It was something I practiced with my guru @rohitflowyoga even before being pregnant on a daily basis but during pregnancy with constant back aches and cramps yoga has surely given me relief in many ways."