Rakhi Calls Sallu-Sohail As Her God Brothers, Says Rubina-Abhinav Came Closer Because Of Her
Get Daily Updates In Email
Published by Ricky Tandon on 16 Mar 2021
Bigg Boss 14's Rakhi Sawant became the highlight after the reality show and her profession has currently got a new boost. The well-known starlet is super happy with all the affection and praise coming her way.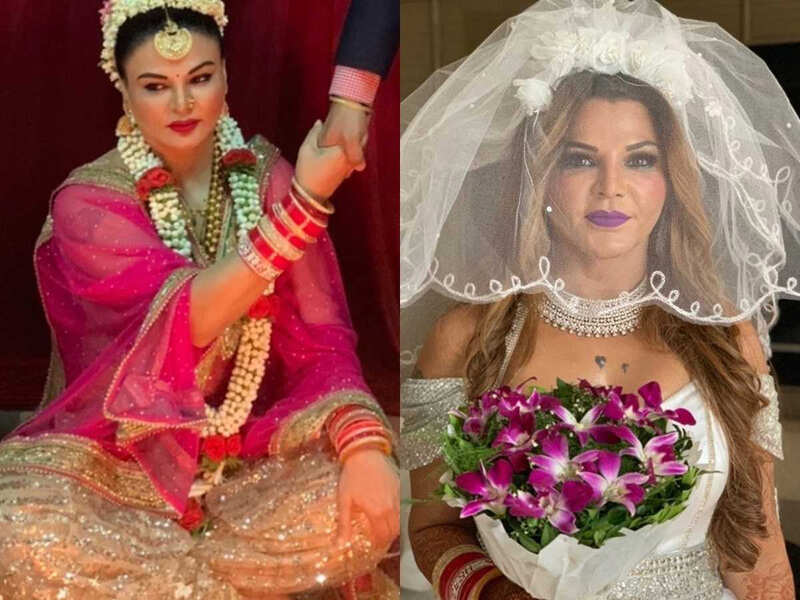 Recently, she talked to the media people and during the talk, the actress shared all about the struggles, condemnation she had to handle and also how the show's host and ace star Salman Khan aided her financially for her mom's cure.
Rakhi shared how she never stopped dancing even after she would get beaten up by her mom's brother and dad as they were against her verdict of joining the Hindi film industry. She also stated that people would make fun of her and even body and face shame her.
"I am just crying, I am overwhelmed and I am still not able to believe that I have got so much love again in my life. I have always been disregarded by people. People would make fun of me, they would pass comments on me, body shame, face shame me."
She called Salman Khan and Sohail as her God brothers. "Sohail And Salman Khan bhai are my God brothers. Whenever I was right Salman sir supported me when I went wrong, he stood against me. Whenever I did something wrong, he politely made me understand that I should not do it. I've struggled a lot in my career. I matured at a very young age. But now my image has changed and I have to behave in a certain manner. Salman sir had told me that I should have a control on my tongue."
She stated that she is proud of herself and her decision about picking up the bag of Rs 14 lakh was right. She said that her mom had a surgical procedure during the lockdown and God was always there for her. When she was in Bigg Boss 14 house and got a chance to speak to her mom via video call and at that time, the actress thought she was not that unwell. But after the show, she came to know the problem.
The winner of Bigg Boss 14 Rubina and her hubby Abhinav came closer because of Rakhi Sawant. On this, Rakhi stated, "I don't regret at all whatever I did on Bigg Boss 14. I was not there to make friends. I was brought in as a special masala. I am an entertainer and that's what I did. Before my entry and also in the initial days of my entry Abhinav Shukla and Rubina Dilaik fought a lot with each other. My trick worked. But, I became negative. I seriously don't care, but because of me they came closer."
She stated that BB14's winner Rubina couldn't comprehend the actual meaning of entertainment. She stated, "Rubina never understood me. There was not a single moment when they fought because of me. I wrote Abhinav's name all over my body and I had no problems with it. I was just entertaining my audience. But their style of entertainment is to cut apples, oranges and eat them. My only aim was to entertain people in the best way possible. I showed all shades of my personality."
Rakhi also disclosed that Rubina never called her to any of her bashes. Rakhi said that she messaged Rubina many times but she met each and every person and partied with them but never called her up.