Randhir Kapoor sheds tears as RK Studios celebrated their last Ganesh Utsav
Get Daily Updates In Email
Published by b0lyw0Od on 14 Sep 2018
RK Studios has observed many festivals and created many memories for people. The Kapoor clan has gathered and celebrated and enjoyed while they made some memories which they will cherish for an entire lifetime.
When the news of RK Studios being up for sale came out, it broke the Kapoor family and also the people who were attached to it. Many celebs from Bollywood expressed and said they are really sad to know this. Most of the Bollywood biggies today have known to start their career here. They have spent their initial years here.
Randhir Kapoor confirms RK Studios is up for sale.
Many people, like people in hundreds, gathered in RK Studios which is in Chembur to observe the last Ganesh Chaturthi. Randhir and Rajiv Kapoor drove down to the venue to take part in the celebrations. This year also they celebrated like last year itself. The Kapoors carried a bittersweet feeling as they welcomed RK Studios last Ganesha statue after confirming that the studio is indeed up for sale. The decision to sell the 70-year-old studio, established by Raj Kapoor, was made after the studio caught fire last year destroying a major portion of the venue.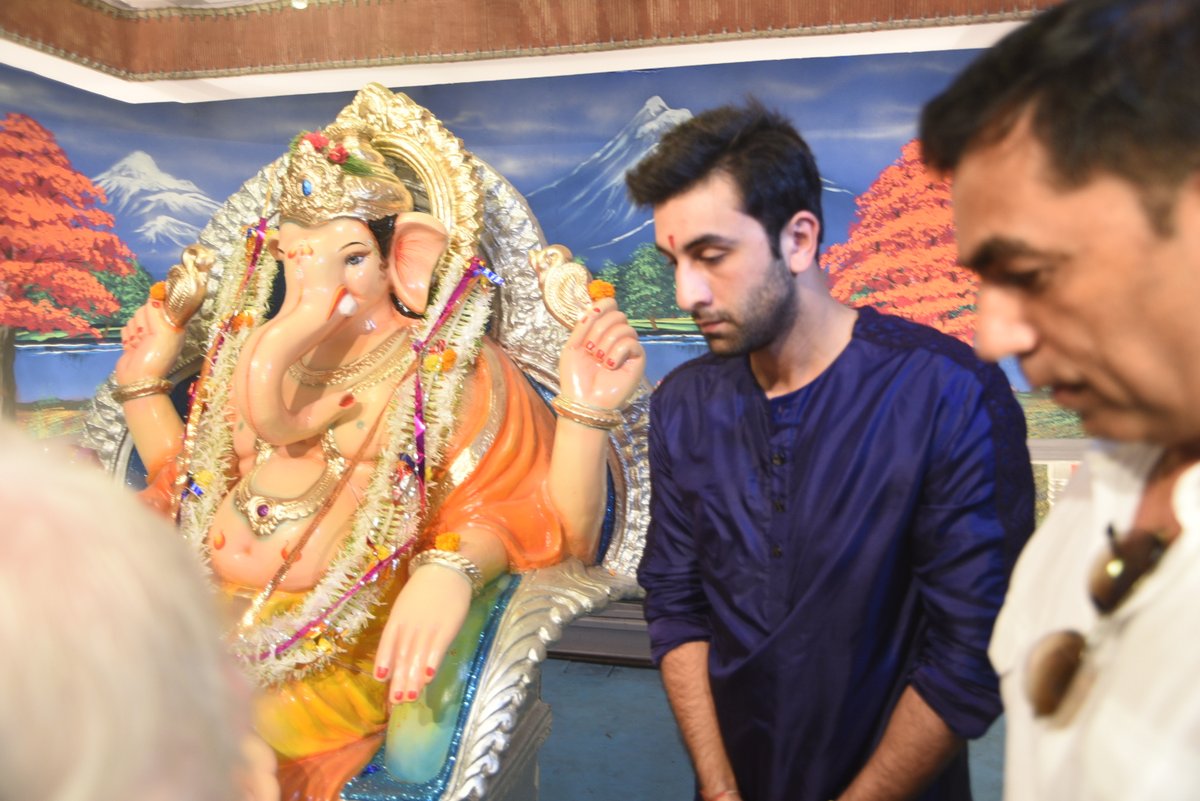 Randhir Kapoor spoke to the press and said he couldn't hold back his emotions about selling the studio and welcoming Ganpati Bappa for one last time. He said he and his family are sad that they must sell the studio but following the fire, reviving the production house and revamping the place is nearly impossible for them.
Apart from the Kapor, the employees of this production house were also seen breaking down while the pooja was on.
Have a look at the videos below:
https://www.instagram.com/p/BnqbwxVgFX0/?utm_source=ig_embed
On the home front, Rishi Kapoor was seen bringing home a Ganesh statue from Bandra and the entire Kapoor clan, including Saif Ali Khan, were seen participating the pooja.
In ten days, the fans will witness the Kapoors participating in the studios till the last of visarjan. It is the end of an era.