Saif Ali Khan responds to the news on being compared with Jack Sparrow for his Hunter look
Get Daily Updates In Email
Published by Shifa Naz on 25 Oct 2018
Making a commendable career in Production and acting line, Nawab Saif Ali Khan is ready to for a rugged yet similar look to legend actor Jack Sparrow in his upcoming titled movie Hunter. The actor has impressed all of us as Sartaj Singh in Sacred Games and now with such different Avatar, it brings more curiosity among the netizens. In the pictures, it can be seen that he has been sported to a heavy beard look and long locks. The NH 10 fame director Navdeep Singh is directing the movie, and so high are the expectations with such an incredible team.
With the look of Saif from the movie, his raw avatar is being compared with the look of Jack Sparrow. Look what is Saif's reaction to this comparison being made between the two.
He said to the Mid-Day in an interview, "I can't believe that I let the similarities with Jack Sparrow happen. Kiaan Raj, Karisma Kapoor's son and my son Ibrahim saw the photographs way before they were leaked, and their first reaction was, 'Hey, that's Jack Sparrow' The comparisons were made because of the jacket, the dreadlock, and some other elements. I was doing two hours of make-up every day. It was like going to war every day — we would shoot in the middle of nowhere [in Rajasthan], in the heat. I play a failed Naga sadhu who is obsessed with revenge. He kills a British soldier, and that's where he gets the jacket from."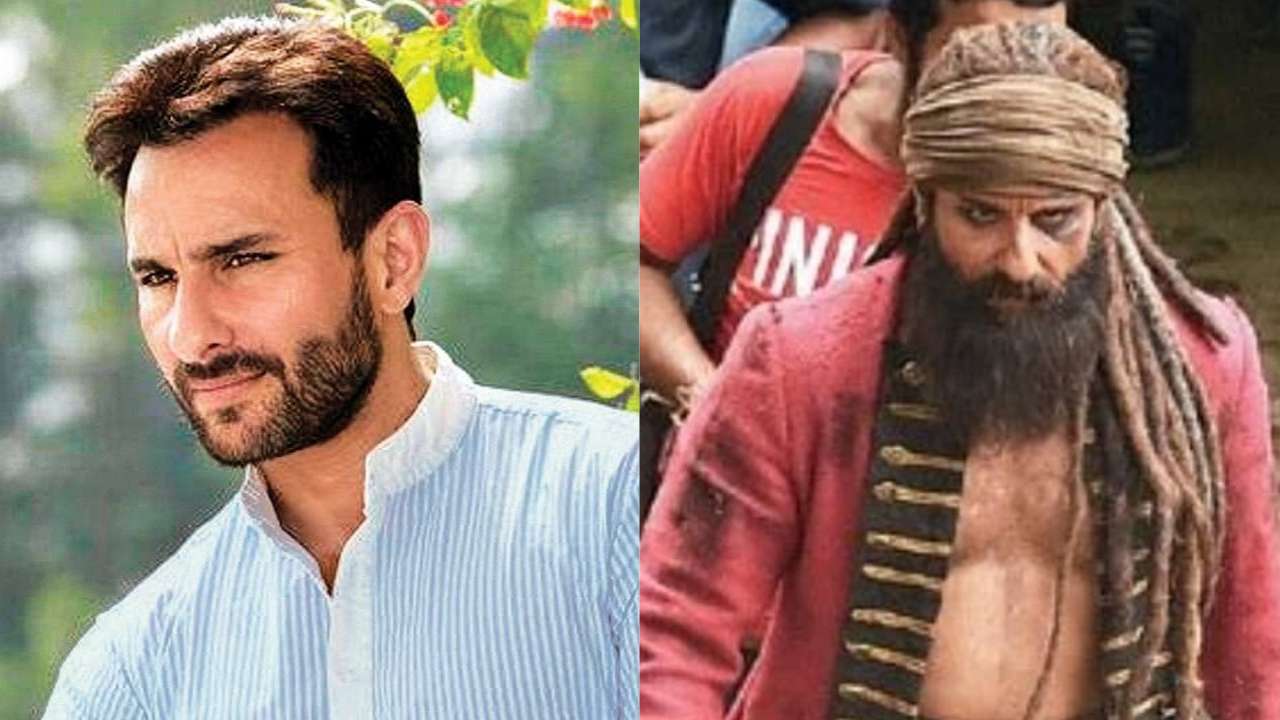 Saif further added to his statement and said, "I never thought about these comparisons, else I wouldn't have done it; I am not dumb. I am not in the business to ape someone. In fact, Mr. Bachchan and Aamir Khan's characters in Thugs Of Hindostan are also being compared to Jack Sparrow. Suddenly, we all have the same look."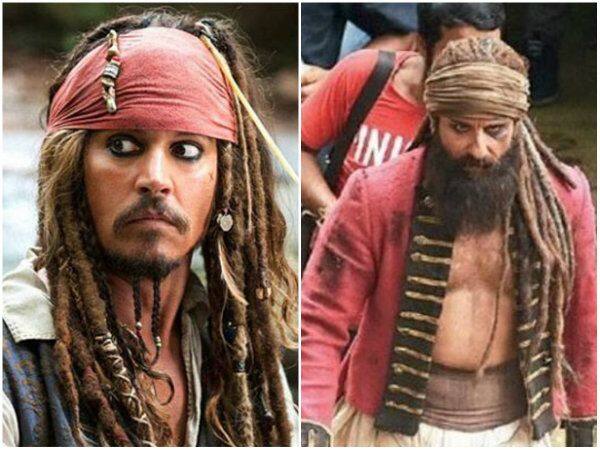 "The actor has been shooting in a village called Desuri in Rajasthan (that is two hours away from Udaipur) for the yet-untitled Navdeep Singh film, which also stars R Madhavan and Sonakshi Sinha in key roles. As he is stationed in Udaipur, Bebo decided to pay him a visit with Taimur in tow. They will zoom off to different places as they love to travel." one of the spokesmen shared this when asked about the movie.
Are you excited about his look…Do share your views with us at the comment section below.