Shweta Tiwari To Daughter Palak: "I Hope My Experiences & Actions Turn A Guiding Light In Your Life"
Get Daily Updates In Email
Published by Ricky Tandon on 09 Mar 2021
Recalling her own spell with personal problems in married life, ace TV starlet Shweta Tiwari shared a special video for International Women's Day.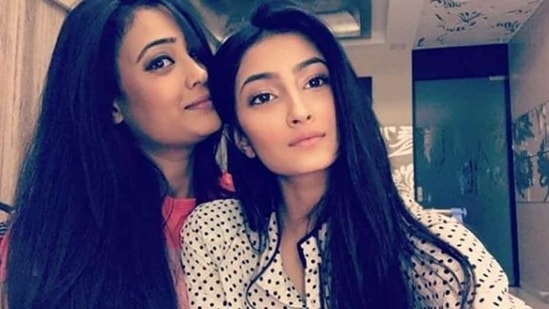 Remembering her days, Shweta stated that she has suffered a lot in her life, and at each and every step when she felt weak, she pulled herself in order to gather the bravery and support the right thing, for her darling daughter, Palak Tiwari.
"She has seen me through the thick and thin of my journey, has only grown up to be stronger today," the actress said.
In the video recording, she stated that a lot of women confront violence in their married lives but do not protest against it as they think that it may have an impact on the lives of their children.
She added that if you stay mum, your children will learn to stay mum. They will agree to accept the domestic cruelty. And, if you are strong enough to take a big step in contradiction of it, your children will turn out to be strong and are capable of differentiating between wrong and right.
The TV actor disclosed there were a lot of people who dispirited her from raising her voice, and the impact it will have on her kids. She stated, "They still criticize me for taking a step against domestic violence. But whatever I did, made my daughter intelligent and strong. I just want to tell my daughter, I am always with you, but you need to fight your own battles.
She further told her daughter, "I may not always be around to be your shield, but I hope my experiences and right actions become a guiding light in your life, where you find the strength and integrity to face any situation. Unless you fight for yourself, people will not believe you."
Shweta wrote with the video, "Dear Daughter: On this Women's Day, I wish you all the strength, courage and integrity for you to fight your life's battles. I hope my experiences and right actions become a guidepost as you navigate through life's obstacles."