Shweta Tiwari Spends Quality Time With Daughter Palak & Son Reyansh In Mahabaleshwar
Get Daily Updates In Email
Published by Ricky Tandon on 06 Mar 2021
Small screen beauty Shweta Tiwari, who recently hit the web with her noteworthy body transformation, is enjoying a hiking session in the serene surroundings of Mahabaleshwar. But Shweta is not alone as her kids including daughter Palak Tiwari and son Reyansh are also with her. The happy mummy has also posted some pics from her adventurous trip on social media.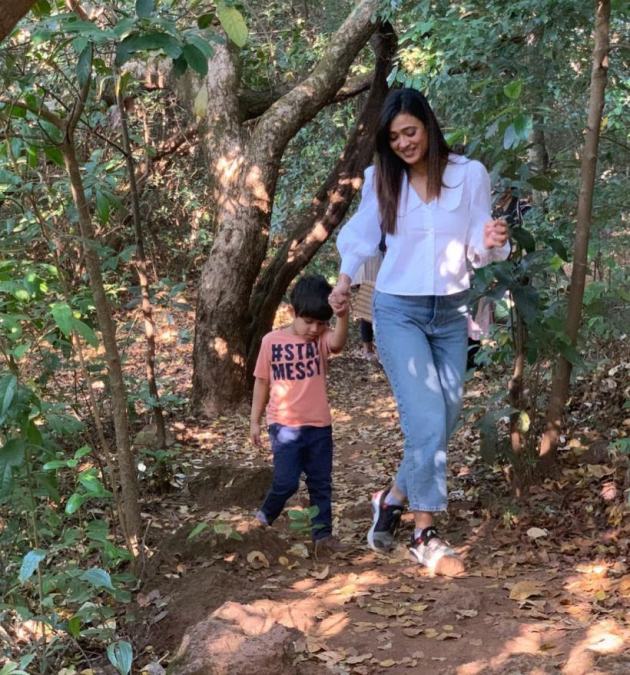 While posting an image from the jungle, Shweta Tiwari captioned it as, "Hiking in the jungle! #nanhayatri in #mahabaleshwar @lmmahabaleshwar."
In one of the photographs, the 'Meri Dad Ki Dulhan' actress was witnessed walking in the forest and st the same time, she can be seen holding the hand of her 4-year-old son Reyansh. In another pic shared by Shweta, Reyansh got onto his mom's back as they start their hiking excursion.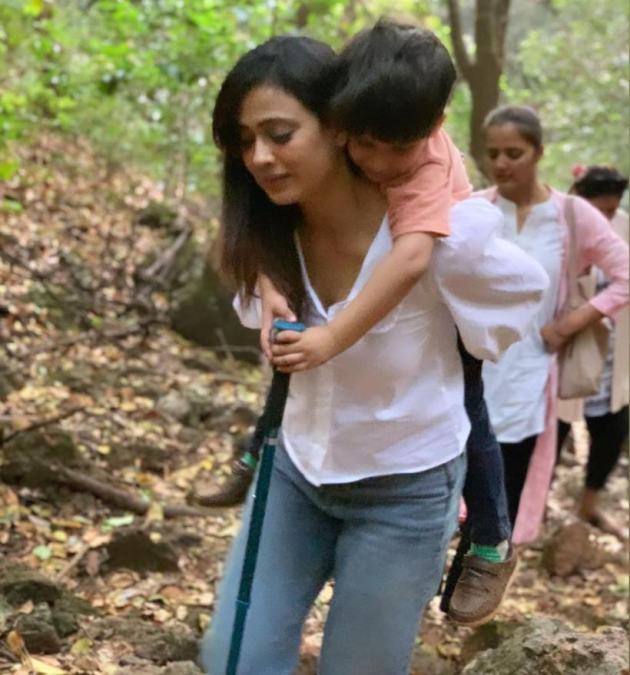 In her story, Shweta shared the lovely comfy room the three are staying in and another one where her daughter and son are delighting in the sunset sights.
Shweta Tiwari looked beautiful as she enjoyed some special time with her kids in Mahabaleshwar. Shweta's daughter Palak Tiwari, who has already made her acting debut, relished some strawberries in Mahabaleshwar. Overall, it was an awesome experience for small screen's Prerna and her kids.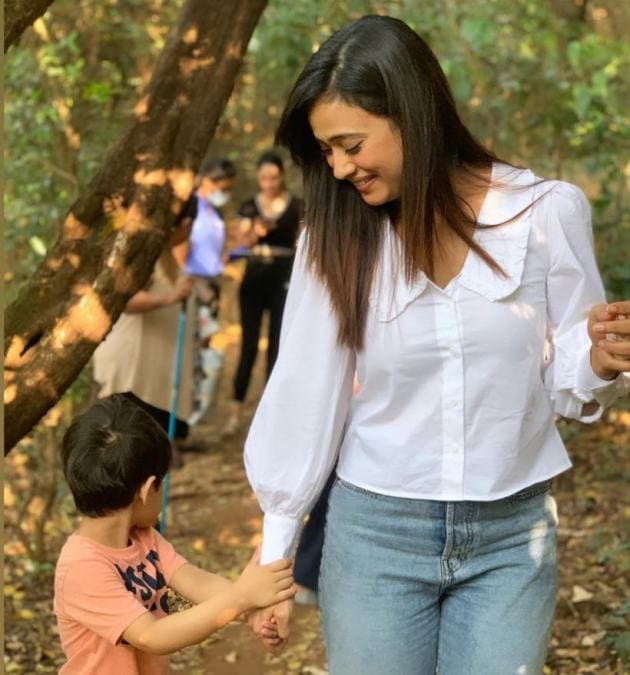 Shweta Tiwari is a well-known face of the TV industry and she is working in the cine business for years now. She is among those actresses who know how to manage professional and personal life like a pro. Shweta is an avid social media user and she keeps posting adorable pictures with her kids Palak And Reyansh.