Siddharth Nigam to flaunt his horse riding skills on 'Aladdin: Naam Toh Suna Hoga'
Get Daily Updates In Email
Aladdin: Naam Toh Suna Hoga actor Siddharth Nigam is known for his gymnasium and flawless dancing skills other than acting. But recently, Siddharth opened up about one another skill he possesses, that is horse riding skills. He will get to show off his horse-riding skills in an upcoming episode of the show and he is as excited as he can be.
While talking about it, Siddharth shared that horse riding is his passion and he was more than happy to incorporate it with work. He further added that he learnt horse riding at a very young age and thus, he wasn't afraid at all. Siddharth also gave all the horse riding enthusiasts a tip, he said that it helps to get familiar with the horse you are planning to ride before you ride it.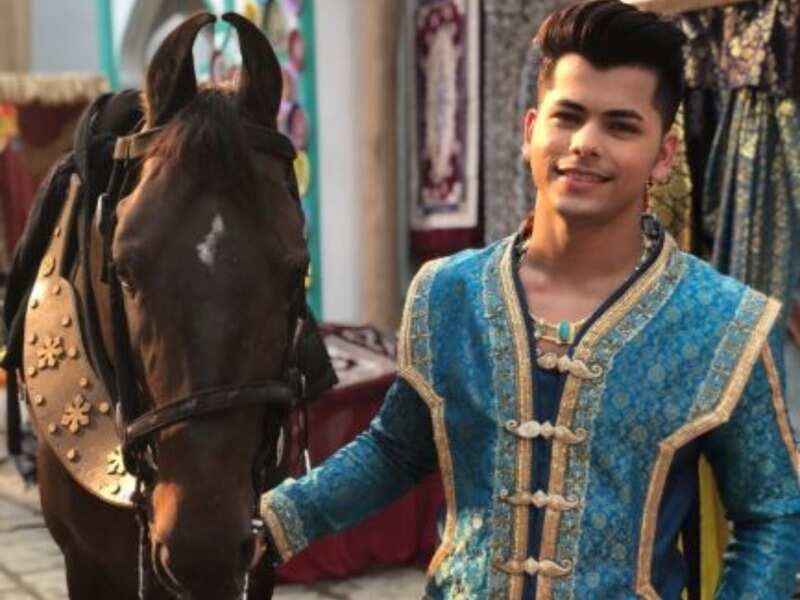 About his working experience during the horse-riding scene, he recalled, "The weather was not on our side because of the heavy rains, but we managed to get a perfect shot within a couple of takes."
On the other hand, the show is set to send shock waves across as Aladdin (played by Siddharth Nigam) and Yasmine (played by Ashi Singh) will reach the end of their lives in the upcoming episodes of the show. Recently, while essaying the role of Aladdin, Siddharth confirmed the news. He said that the episodes were really challenging and full of emotions. Siddarth also took time to thank all the fans of the show, he said, "I want to say that every end is the beginning of something new. I also want to thank everyone for the immense love and support they continue to shower on us."
To all the fans of the show, before you get disappointed that you will not get to see the lovely Jodi of Alasmine. There is a good news for you that the show will have a reboot after which the two will be born in another kingdom and audience will get to witness a new story between them.
Published by Vidhutma Singhania on 27 Aug 2020