Sikh Commando Tied His Turban To Save Fellow Soldier's Life; Gets Honored
Get Daily Updates In Email
Published by Ricky Tandon on 07 Apr 2021
CoBRA Commando Balraj Singh, who made use of his turban in order to put a stop to the flow of blood of fellow soldier Abhishek Pandey, has been presented a turban by Special DGP Rajinder Kumar Vij.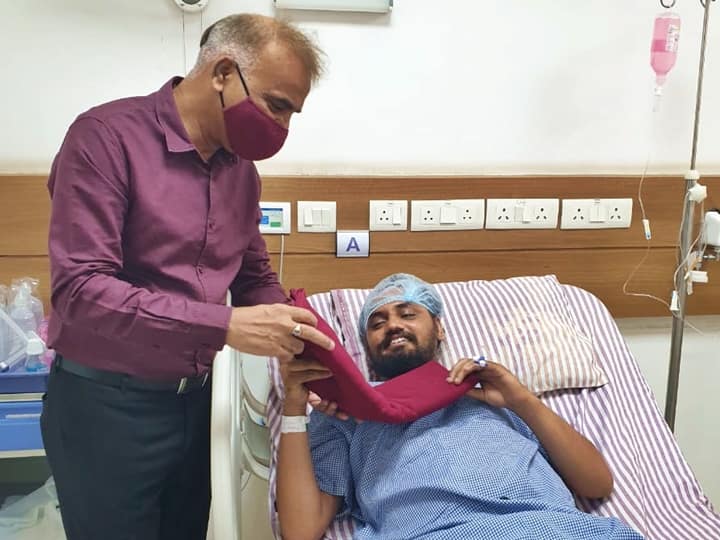 Constable Balraj Singh is under treatment in a Raipur medical facility after he got injured in the belly during the fire exchange between the forces and Naxals in Chhattisgarh's Bijapur region on Saturday.
On Twitter, Special DGP Rajinder Kumar Vij wrote, "I felt honoured to present this turban to Cobra commando Balraj Singh who untied his own to save his fellow soldier's life. He was so delighted to receive this and immediately asked his attender to take a snap. A few happy moments in tough times."
Formerly, Special DGP Rajinder Kumar Vij had made a tweet defining the humane gesticulation by Comando Balraj Singh. "My salute to the spirit of the Sikh jawan," he had written.
About the happening, constable Balraj Singh stated: "We were [email protected] back at the Maoists when they [email protected]@ked us with UBGLs (under-barrel grenade launchers). Sub-inspector Abhishek Pande was severely wounded. He was right beside me and I could see blood gushing out of his leg. I realised that he would pass away if the bleeding doesn't stop. I looked for first aid kits, but they were all exhausted since so many of us were wounded".
"Seeing no way out, I unwrapped my turban, tore it into strips, and tied it around the leg of my colleague. The bleeding stopped and Pande went back to firing," he added.