These similar yet strange characters from Mirzapur and GOT are really surprising
Get Daily Updates In Email
Published by Shifa Naz on 01 Dec 2018
Its been a while since Amazon Prime Video has released all the episodes of Mirzapur and we are loving the series with back to back episodes. Just like people were going crazy with Game Of Throne similarly Mirzapur has also created a buzz in social media with its character and the audience seeking storyline.
With the story character in Mirzapur and GOT, we found many similarities and thus leaves us in a stage where we can relate a few characters from both the series. Take a look at the result and comparison of the both.
1. Kaleen Bhaiya from Mirzapur as Cersei Lannister because the thirst for power and hunger sees no gender.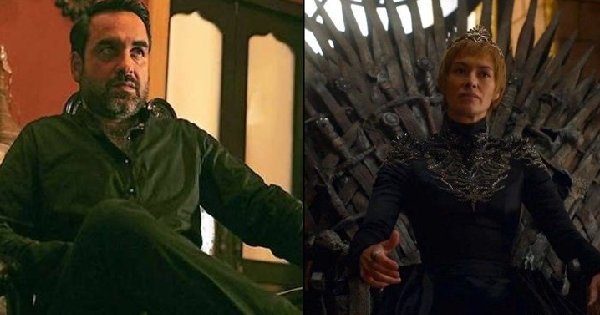 Kaleen Bhaiya is similar to merciless Cersei, both of them never think twice to wipe off anyone coming into their way.
2. Munna Tripathi of Indian series as Joffrey Baratheon, merciless sons who followed the steps of his merciless father.
https://www.instagram.com/p/BqvAXu-hrF5/
These two characters are the two sons of powerful men who went as far as hurting and harming their loved ones.
3. Beena Tripathi as Margaery Tyrell, two women who stand against the systematic patriarchy in spite of the odds being against all of them.
Both these women Beena and Margaery eventually found the strength to follow their hearts and free themselves from the odds against them.
4. Ramakant Pandit as Ned Stark, two men who are ethical and self-righteous, almost to a fault.
The very parallel Ned Stark and Ramakant would be the heroes and their tragic flaw by being the most altruistic and moral.
https://www.instagram.com/p/Bq1tZx4hnVC/
5. Guddu Pandit as Khal Drogo, because when the brain fails, you need muscles power to control.
Both of them are loyal to their masters and protective of their clan. These typical characters are short tempered and nobody takes the dare to mess with them.
6. Bablu Pandit as Littlefinger, because grey matter and some good old strategizing are important to achieve the 'sales targets'.
These two being the most strategical in their minds relate so much with each other.
Stay tuned for more scoops…