Success Story Of Shubhra Chadda, Co Founder Of Popular Brand Chumbak Will Leave You Inspired
Get Daily Updates In Email
Published by Vijay Sisodiya on 22 Dec 2018
As we all know success doesn't come easily but you have to earn it with your sheer dedication and hard work. One such success story is about Shubhra Chadda – the co-founder and the owner of Chumbak. It is one of the popular brands which deal in accessories and other stuff which is quite favorite among the youngsters.
Shubhra and her husband took a huge risk to reach here where they are today.
Chumbak initially started selling artistic fridge magnets and now they have so many quirky products which can one would love to have.
Shubhra and her husband had to sell their 3BHK apartment in Bangalore to raise funds for their venture. The idea was really great and hence they did not think much before taking such a big risk.
Over the years with Chumbak, Shubhra has successfully cemented a business idea of transforming the colors and unique artistry of India exceptional novelty products, including footwear, bags, wallets, souvenirs, key chains, jewellery and many more.
After selling some quirky and funky fridge magnets, the couple thought about coming up with various other products for the customers. They took an entire year to produce and manufacture twelve product categories before their launch in March 2010.
Shubhra, the owner of Chumbak had said that it is not a niche brand.
She stated, "It was always a mass brand!" Now it's become a concrete reality, and Chumbak has become the hottest lifestyle product brand with 150 stores in India and 70 in Japan, with a strong e-commerce presence."
She further stated "One of the most fun things at Chumbak is working on new designs. Though a lot of our designs are India-inspired, they do well in an international environment. At the end of the day, the thing that makes me most happy is seeing people using our products."
The popular brand is now eyeing to aim for Rs. 400 crore target for their annual revenue within the next few years. There are many competitors and rivals of Chumbak. It will now only depend upon how the brand devices its expansion strategy. As usual, there are risks in any business but there are good chances that all the risks will pay off.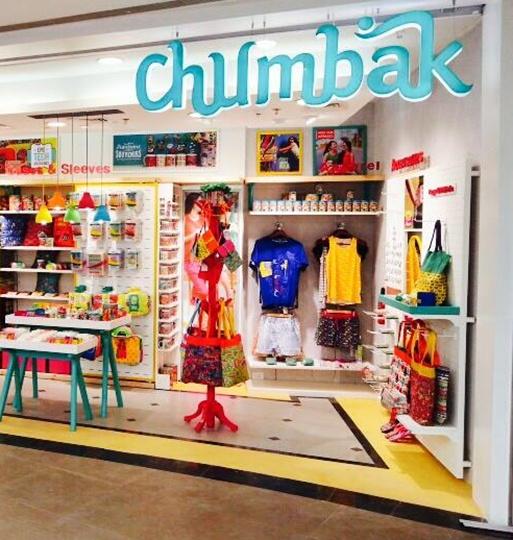 In the coming years, Chumbak is going to be a top online shopping site which will provide us with some of the quirkiest and amazing stuff to its buyers.
As we all say, when we wish to achieve something, we have to give everything we have and just wait for the results.
As they say "Don't tell people your dreams. Show them!"