Times When Bollywood Stars' Onscreen Costumes Proved To Be A Major Blunder
Get Daily Updates In Email
Published by Vijay Sisodiya on 01 Dec 2018
Being stars, we always feel that they dress on point, be it onscreen or off-screen. But there were some of the epic dress fails of our popular Bollywood stars which will literally give you sore eyes. These stars were dressed at their worst in the movies which were highly disappointing.
So in this article, you won't believe but there are some A-list stars whose epic wardrobe fails gave us a tough time to see them.
Vivek Oberoi
The actor's career started on a great note but eventually duped. Vivek donned a scary villainous avatar for the popular superhero franchise Krissh 3. His role was an impressive one but his clothes were definitely a big blunder.
Saif Ali Khan
The Nawab Of Bollywood is quite stylish in real life but Saif let everyone down with his terrible look in Tashan. Saif's 80s look was a major fail and so was the movie.
Abhishek Bachchan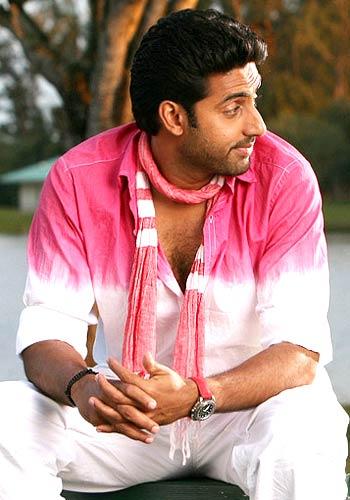 Abhishek's career has not been a great one, unlike his dad. Adding more disaster to his career was his clothes that he wore in some of his films. That pink scarf along with white and pink shirt is a strict no no!
Govinda
The actor was a huge star in the 90s giving some of the major hits in his career. However, Govinda's maximum films had a major disaster and it was his not-so-happening clothes. We have no words to describe those tacky clothes. Take a look at the pictures and judge by yourself.
Anil Kapoor
The actor is 60 but looks like 30 till date. The actor who seems to be aging reverse also left us disappointed with some of his epic wardrobe fails in his films. Tashan is one his films where neither we were impressed by his role, nor by his disastrous look.
Kay Kay Menon
The talented actor might have impressed us with his amazing acting skills in various movies. But he definitely disappointed the fashion police with his disastrous style in one of his flicks. The tacky suit with unmatchable lens and the hairstyle which was worst than what we so saw far, is just too unbearable.
These looks were from the movies but we just did not expect the stars to look so horrifying. We hope the actors learn from these disasters and don't repeat the same mistake again while they are experimenting with their roles.