Twinkle Khanna Hilariously Requests Schools To Take Children Back
Get Daily Updates In Email
Published by Ricky Tandon on 04 Mar 2021
If you are making the struggle to work from your own personal place i.e. home with your children around, you are not alone. Actress turned writer Twinkle Khanna has also been making attempts to stay concentrated at her work, even when it involves her 8 year old daughter jumping and singing around her.
On March 03, the star wife shared a video recording in which she can be witnessed working on a laptop computer on her bed with Nitara performing "gymnastics on her bed."
In the clip shared by Twinkle, the Mela star can be heard questioning Nitara: "Why exactly are you doing this in my room? Don't you have any classes now?"
The ace author, who knows how to play with words, gave a funny caption to the video: "If it's not bad enough that there are neighbours drilling through the wall when I am writing, I also have to contend with gymnastics on my bed and a shaking laptop. Can schools please take these children back before the poor parents resort to drinking all day?"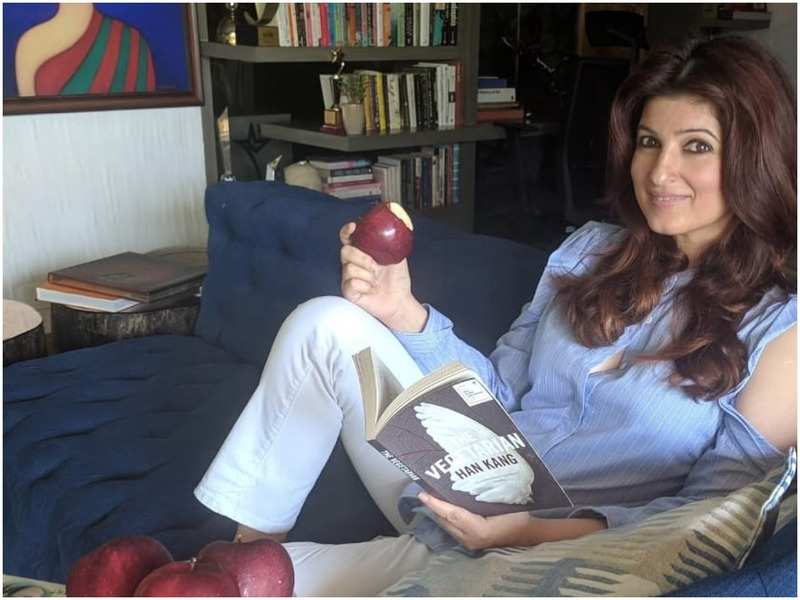 Twinkle Khanna frequently shares video recordings and images of her baby doll from her work-and-play diaries. From playing with her pet doggy a good bath to finishing her book recitation, Akki's darling daughter's activities always bring a sweet smile to the faces of the fans and followers.
In February 2021, Twinkle shared an image of herself and Nitara reading together. In the caption, the ace author penned, "You have a quota-25 pages a day and so do I.' She asks, 'But who gives you the quota mama?' 'That's the tricky part of being an adult. You have to give yourself these tasks and make sure you stick by them.' With brushed teeth and uncombed hair, we begin our mornings in the best way possible. It may not be 25 pages every day, sometimes it's merely 5, but it all adds up eventually."