Twinkle's Secret To Stay In Love With Same Person Is Related To Toilet
Get Daily Updates In Email
Published by Ricky Tandon on 19 Mar 2021
Bollywood actress turned author Twinkle Khanna knows how to tickle the funny bones of her fans and admirers. The star wife keeps on sharing fun-filled content to mesmerize the long list of her buffs.
On Thursday, the 47-year-old author shared some "special gyaan." The renowned Twitter humorist turned to her Baba Twinlkdev mode and shared her opinions on the "only tactic" to be in love with just one individual all through his/her life. And it is obvious, it's directed towards none other than her megastar hubby Akshay Kumar.
Twinkle took to the social platform to post all about the sarcastic secret. She penned, "The only way to stay in love with the same person for the rest of your life is by dying quickly. I reckon it should be just about a week after you start noticing the toilet seat is always up."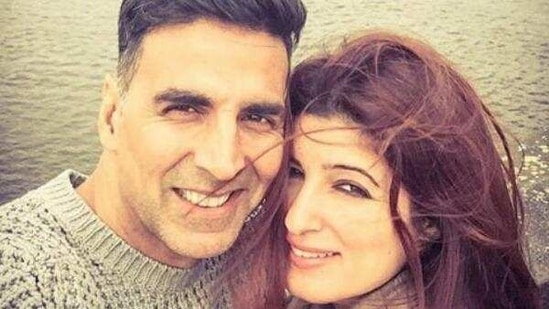 Considering it's Mrs. Kumar, we are not shocked that her term has something to do with toilet seats.
A lot of her followers sympathized with her whereas many laughed at her wording. A fan wrote, "Or that the wet towel is never on place," whereas another stated how "toothpaste is always a mess." A buff wrote about her personal experience, "50 years together and even putting a sticker above the cistern has not worked." Another said it, "kahani ghar ghar ki".
Sharing some advice on the same, a fan tweeted, "There is an easy solution- have separate toilets!" One said in a hilarious tweet, "You mean Akki couldn't get you a separate bathroom after making all that money and making 'Toilet ek Prem Katha' too? Saner couples have evolved to separate bathrooms and toilets!"
Twinkle Khanna and Akshay Kumar have two kids, a son Aarav and a daughter Nitara. From their recent fun trip, Twinkle Khanna posted a ROFL Instagram vs Reality post about pairs: "Couples on Instagram and then in reality. If we all really smiled at each other like we do when someone pulls out a camera, there would be fewer divorces," she wrote.