Vikas Gupta Names Parth, Shilpa & Others For Making Him Experience Bad Times; Says 'Darunga Nahi Kisi Se'
Get Daily Updates In Email
Published by Ricky Tandon on 04 Feb 2021
Vikas Gupta is one of the most popular and well-known personalities in the Indian television industry. He became famous after he bagged the title of 'mastermind' in the super hit and most controversial show, Bigg Boss. He participated in the 11th season of the reality show. Since then, he has been making appearances on the show. This time too, he entered the Bigg Boss 14 and he got evicted a few days back.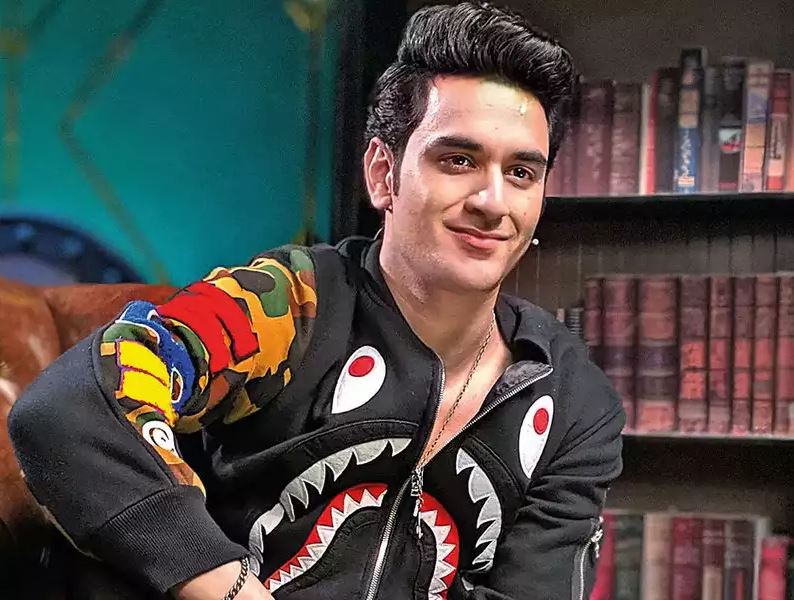 At the moment, Vikas Gupta has emerged and posted a video recording in which he is witnessed taking names such as Parth Samthaan, Priyank Sharma, Shilpa Shinde and mentioned that these people tried to make his life hell.
In the video recording, Vikas Gupta has first posted the recording of a young boy who calls him a bad personality. After that, he disclosed a few pieces of evidence pointing that Parth Samthaan insulted him stating he didn't pay his dues and even ill-treated him. He even named Shilpa Shinde for wrongly blaming him of destroying her career and making her counterfeit MMS. But the well-known personality of the small screen didn't stop there. He even named his dear friend Priyank Sharma in the video.
While posting the video recording on his personal Insta profile, Vikas made a special caption that can be read as "This is what made something snap on me. To call out to the evil people who have made my life a hell every day. From spreading rumors about me to accusing me of [email protected]@ing a boy, too randomly making allegations of [email protected]@@tion to [email protected]@ying careers. I am calling out to these people one by one and if this is true I deserve to be a prison and if it's not then what. What do these people get for making my life a living hell for the last few years? Form to the police."
"Only defamation charges that also fight the case #vikasgupta #Shilpashinde #priyanksharma #parthsamthaan I won't even mention the other names because they are doing it to get famous at expense of ruining me. Before you all decide to torture me to this extend i will make sure you all are unmasked so you can never hurt anyone else," he added up.
In the video recording, Vikas Gupta stated that he doesn't wish to be recalled as a bad person, as he has always helped others.
He said, "Main shuruat se shuru karunga, aur darunga nahi kisi se. I'm gonna call out each one of you who has made me go through hell. Each one of you."