Viral Meme Songs Like Pawri Ho Rahi, Sadda Kutta Ruled The Web & Surprised Netizens
Get Daily Updates In Email
Memes have become a part of our lives and at the moment, these have always been one of the most pleasurable things about social media platforms. Putting in music to the meme turns it more entertaining. That's precisely what the two gems Yashraj Mukhate and Mayur Jumani did, and bagged praises from all sides. We have created a list of viral memes by Mukhate and Jumani that amused social media users.
Pawri Ho Rahi Hai meme – This is presently the most popular viral meme number generated by Mukhate boasting of a Pakistani girl named Dananeer Mobeen. The reason for the number getting such grip is the girl's pronunciation and Mukhate's harmonious turn to it. She said: "Yeh humaari car hai, yeh hum hai, aur yeh humaari 'Paw-rii' ho rahi hai.
Rakhi Sawant's 'Charsuli Garduli tu kya hai' mix – A masterwork by Mukhate, it has more than 7.6 million views. Mukhate gave the caption as: "Only Rakhi Sawant can say 'Yedi' in a way that sounds like a biiig gaali." One of his conceptions of having Rakhi was also showcased on Bigg Boss 14. It was an accumulation of all the strange words that Rakhi used on the show.
Biggini Shxxt – This mash-up was formed out of an extract from the third term of the super-hit reality show, Emotional Atyachar. The viral track begins with a chat between the show's host Pravesh Rana and guest Poonam, where she speaks "bikini" as "biggini". The clip got viral and bagged 8.1 million views.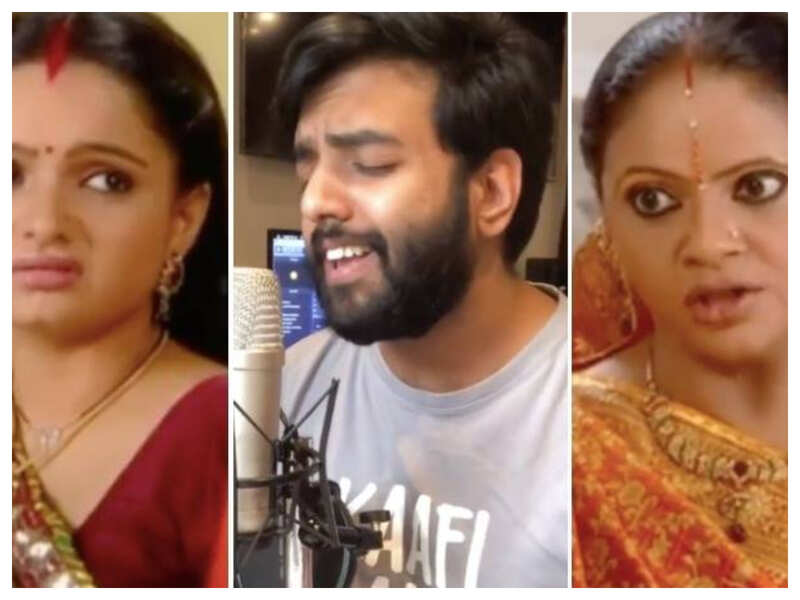 Sadda Kutta, Tuada Tommy mash-up – Mukhate's viral number from Bigg Boss 13, and the blend has popular contender Shehnaaz Gill. She said: "Meri koi feeling nahi hai, tumhari feeling tumhari, sadda kutta kutta, tuada kutta Tommy?" Mukhate took this to win a jackpot as this number was one of the top most viewed videos, with 8.8 million views on Instagram.
Angry Boy Mix – This blend by Mayur Jumani has an infant getting disappointed over a haircut. The boy's voice got blended with music generated by Jumani. He captioned it as: "Angry boy mix. This kid nailed it. Jyada kyun kar rahe ho, jyada?". The post presently has more than 869K views on Instagram.
Rasode Main Kaun Tha – This is Yashraj Mukhate's step towards success, literally. The said dialogue was taken from the TV's most popular show Saath Nibhaana Saathiya. Mukhate provided a hilarious rap twist to the dialouge. The creator's effort got more than 14 million views and personalities like Akshay Kumar Vijay Varma, Rasika Dugal, Kartik Aaryan, Disha Patani and politician Smriti Irani amongst a lot of other people providing their quirky twist to it.
Published by Ricky Tandon on 23 Feb 2021