Wall Of Kindness In Kashmir Helps Needy People Get Warmth In Freezing Cold Winter
Get Daily Updates In Email
Published by Vijay Sisodiya on 22 Dec 2018
December is the month when the entire country experiences the cold weather. In fact, this is the month when winter is at its peak. Every part in India is under cold weather, but Kashmir is one lace which experiences severe cold weather especially during this time.
Well, the place which is referred to as Paradise on Earth is experiencing extremely cold weather at this time and we can't imagine how people there must be surviving in such extreme conditions.
While people living there are already prepared to face such freezing cold weather by wearing woolen clothes, sweaters, and sweatshirts, there are some poor and needy who can't afford such clothes and save themselves from winter. But as we say, humanity still exists among people and this is a live example.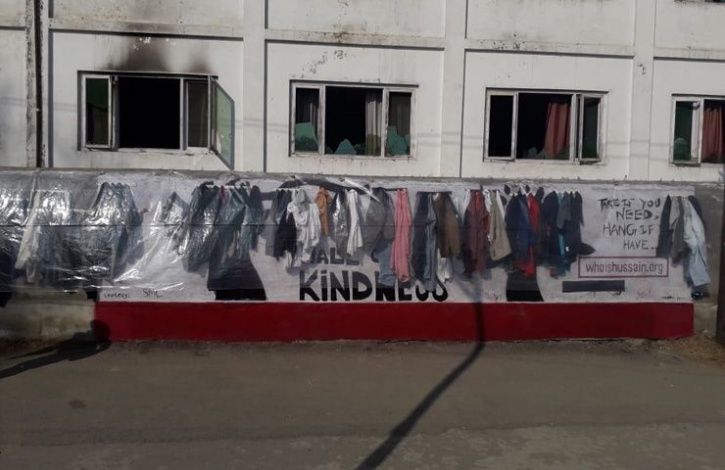 A group of youth volunteering with Who is Hussain a global organization working in support of humanity, have set up 'Wall of Kindness' behind a dilapidated multi-storied hotel, on the banks River Jhelum in the city center Lal Chowk.
This was initially started in Iran and then eventually spread across the country rapidly. On this Wall Of Kindness, a series of cloth hangers are hanged outside public places, houses and community centres. These cloths, hangers are filled with clothes and other useful things and are supposed to be donated to the needy and underprivileged. This is done to create awareness and to help the needy.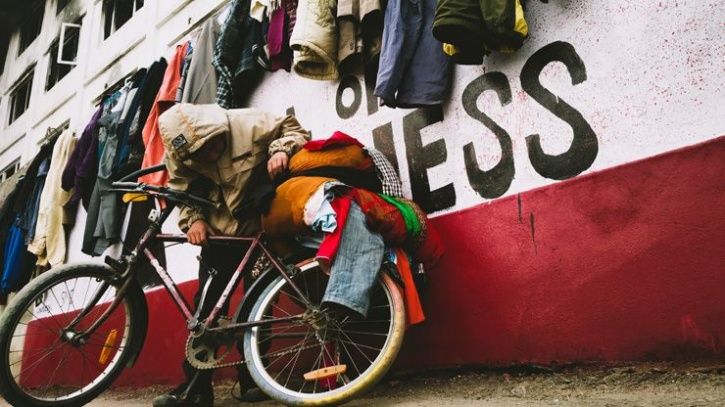 Asghar Baba, Kashmir Chapter Head for 'Who is Hussain' said, "They too are the part of the society and have a right to live with dignity. With this initiative we are trying our best to reach out to them."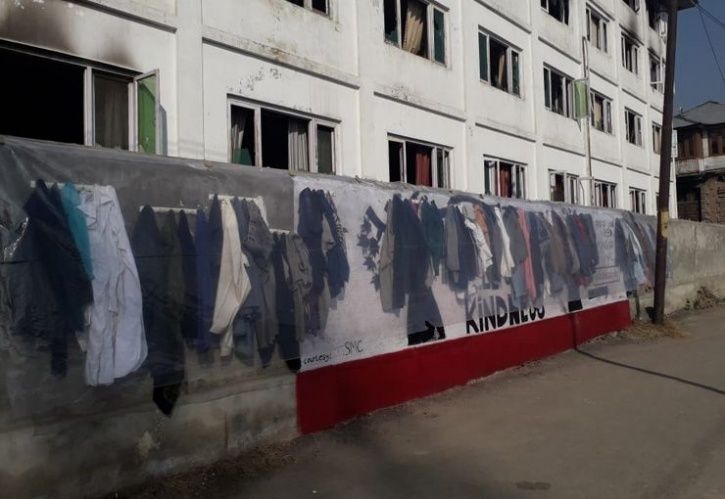 He further added that apart from clothes, people have also started donating food items like milk, bread, and dry fruits. Baba stated, "We have kept the clothes hanged on the wall. Those who need take it and those who have extra clothing come and hang there. People are turning up in a huge number everyday to donate the warm clothes."
"We don't get funds from government or any organization. We have around thirty volunteers who all arrange and contribute the money from their own pockets."
This is really a great inspiration for many of us and we think everyone should take such initiatives for the poor and needy.